During his keynote address at the 2016 Intel Developer Forum (IDF), Intel CEO Brian Krzanich introduced a maker board with an Intel RealSense depth-sensing camera targeted at making the Internet of Things (IoT) easier to develop.
Dubbed the Joule, the module allows companies to take a concept into prototype and then into production at a fraction of the time and development cost, Intel says. The Joule platform is a system-on-module in a tiny, low-power package that can be used to make applications for computer vision, robotics, drones, industrial IoT, virtual reality, augmented reality, micro-servers and other high-end edge computing applications.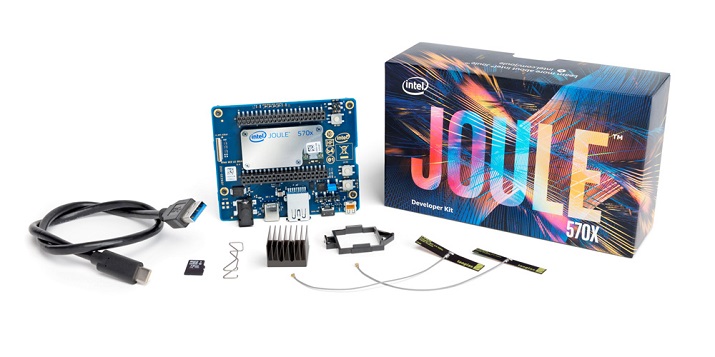 Intel JouleIntel is partnering with vendors such as Microsoft and GE in demonstrating potential uses for the Joule. Another vendor, PivotHead, is using Joule to build augmented reality safety glasses for Airbus employees.
The first of two Intel Joule models is available now and will begin shipping in September through Intel resellers.
To contact the author of this article, email engineering360editors@ihs.com