Swiss-based hearing instruments vendor Phonak has created a next-generation hearing product platform, dubbed Belong, which will use rechargeable lithium-ion batteries in hearing aids.
According to Phonak, hearing aid users frequently desire rechargeable batteries and rechargeable hearing aids. Its first product, Audéo B-R, will offer a hearing aid that provides 24 hours of hearing with one charge. The hearing aid will be released in the U.S. in August with a European release slated for September.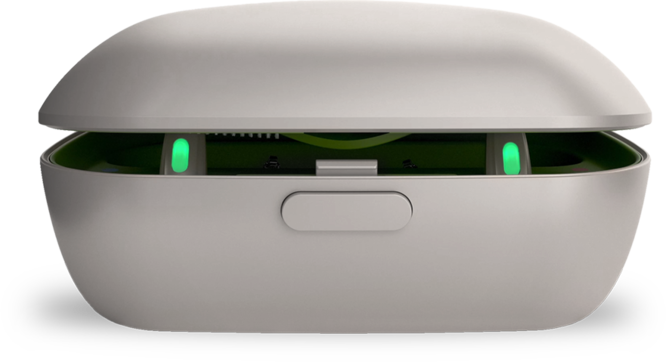 The Phonak Audéo B-R will allow users to have 24 hours of use on a single charge. Source: Phonak Phonak claims the Audéo B-R is the quickest-charging and longest-lasting rechargeable hearing aid on the market, offering more than 40% more power than conventional rechargeable batteries. The hearing aid also allows for a fast-charging option that will give six hours of use for a 30-minute charge. Phonak says the lithium-ion batteries will save users around 100 batteries per year per hearing aid, saving money while at the same time being environmentally friendly.
Phonak is also offering a smart-charging option with a power pack, which attaches to the Phonak charger case, providing power for seven full charges of two hearing aids. So users can go on short trips where no power source is available and still have power for the hearing aids.
To contact the author of this article, email engineering360editors@ihs.com