Researchers from the Georgia Institute of Technology created a cheap hearing aid, named LoCHAid that could help older people with hearing loss in low to middle-income areas.
LoCHAid uses a dollar of open-source parts and a 3D-printed case, which can be easily manufactured and repaired in remote areas. The prototype looks like a portable music player. It is expected to meet most of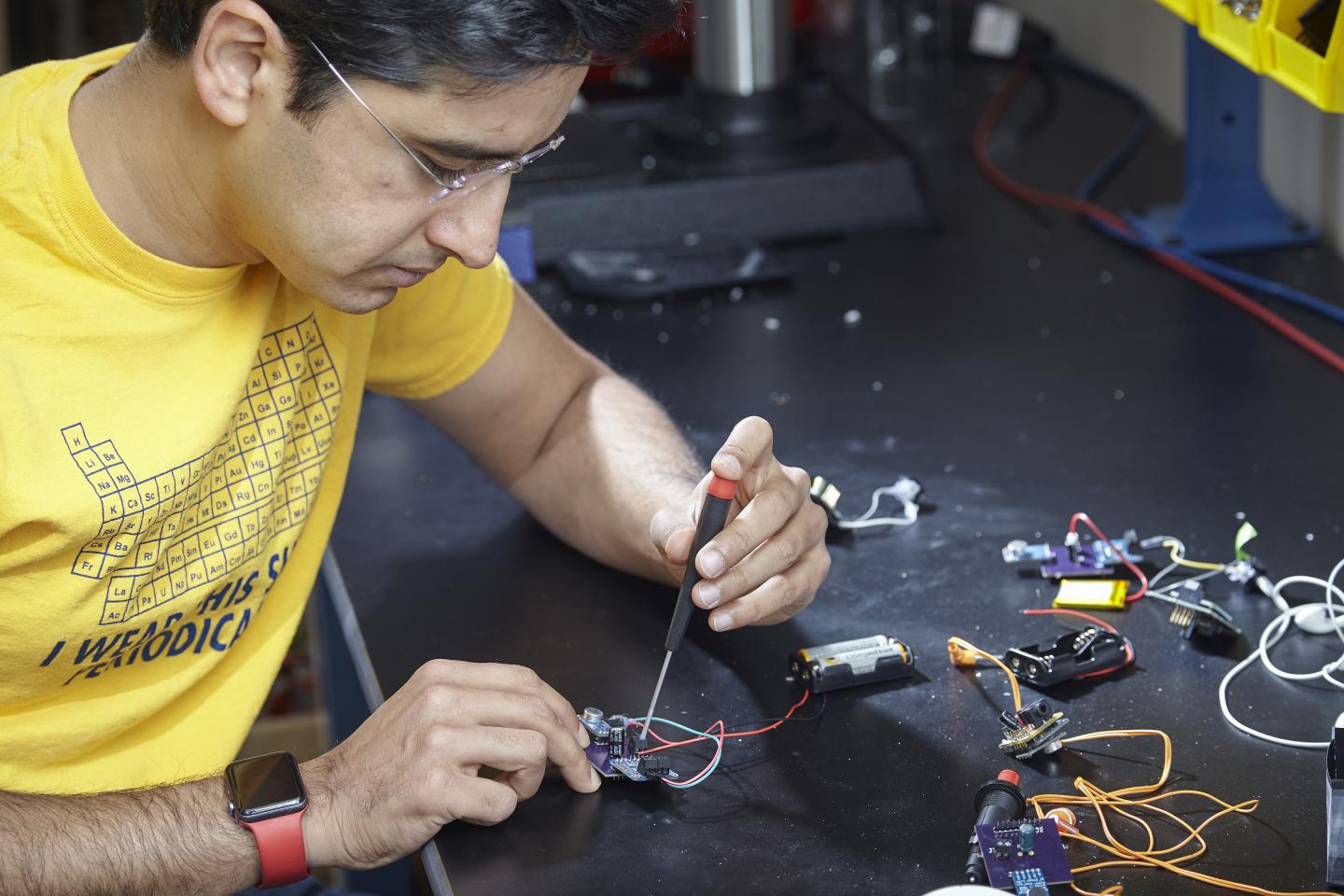 Georgia Tech assistant professor M. Saad Bhamla assembles a prototype LoCHAid, an ultra-low-cost hearing aid built with a 3D-printed case and components that cost less than a dollar. Source: Craig Bromleythe World Health Organization's targets for hearing aids aimed at mild to moderate age-related hearing loss.
Hearing aid adoption is low among adults, especially those in low to middle-income countries. Fewer than 3% of adults use hearing devices in these countries, which is a drop from 20% in wealthier countries. An average pair of hearing aids cost $4,700 in the United States. Low cost amplification devices can still cost hundreds and they don't meet the requirements to be sold as hearing aids.
Part of the high cost is because hearing aids are more than just amplification devices. Hearing loss happens at different frequencies, so boosting all sound won't work and may make hearing more difficult.
The team focused on age-related hearing loss because older adults tend to lose their hearing at higher frequencies. Focusing on this group allowed the team to simplify LoCHAid's design and narrow down the range of sound frequency needed.
Modern hearing aids use digital signal processors to adjust sound, which are power-hungry and expensive. LoCHAid uses electronic filters to shape the frequency response. This is a cheaper option and was even used in hearing aids before processors were widely available.
When purchased in bulk, the electronic components of LoCHAid cost less than a dollar, not including assembly or distribution costs. The large size of the device allows for low tech assembly and even DIY assembly and repair. The prototype consists of a 3D printed case powered by common AA or lithium ion-coin cell batteries.
LoCHAid doesn't do everything that the expensive devices do. The team compares it to purchasing a basic car versus a luxury car. LoCHAid doesn't have fancy features, but it does the basics of what it needs to do.
Some drawbacks of LoCHAid include its large size, inability to adjust frequency ranges and its year and a half lifetime. The cost of batteries is a hidden burden, like AA batteries only last three weeks. The team is working on a smaller version of LoCHAid, but it will increase the bulk component cost to $7 and needs a sophisticated manufacturer to assemble.
The next step is for LoCHAid to undergo clinical and user trials so it can be certified as a medical device.
A paper on this device was published in PLOS ONE.