One of the world's largest printing companies, Hewlett-Packard, has been relatively quiet in its 3-D printing portfolio, but that's all about to change with the introduction of its Jet Fusion 3-D printer.

HP claims the printer is the first production-ready commercial 3-D printing system that can deliver physical parts up to 10 times faster and at half the cost of current systems on the market. Jet Fusion allows users the ability to design, prototype and manufacture functional parts for whatever business or personal needs are required.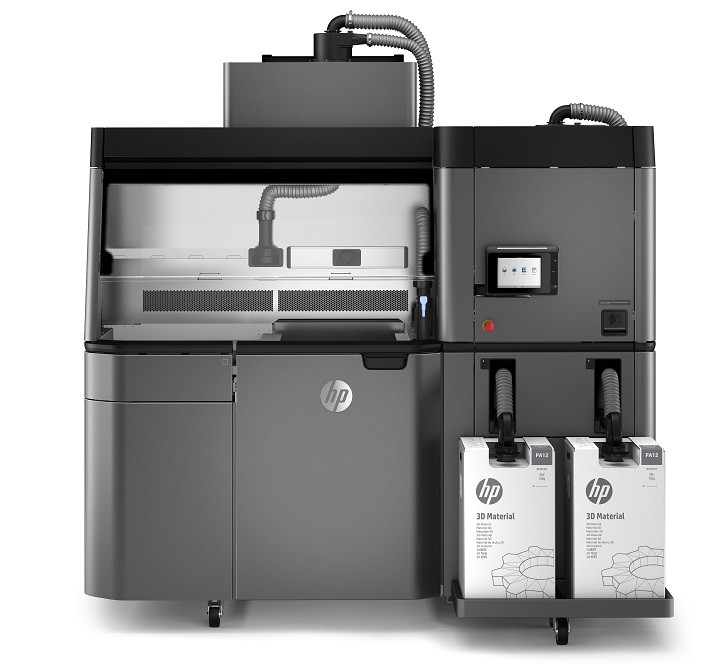 The HP Jet Fusion 3-D Printer will use open materials and software in an effort to lower barriers to adoption of the technology. Source: HP HP says the Jet Fusion printer produces parts at the individual voxel level (the 3-D equivalent of a 2-D pixel in traditional printing), which allows for the ability to transform part properties and deliver mass customization.

HP touts that the Jet Fusion printer allows for a simplified workflow and a reduced cost for prototyping while making it cheap to manufacture final parts. The company says it will use open materials and software in order to lower the barriers to adoption of the technology and to allow for new applications to rise up across different industries.

This open platform for materials and software was something HP began in 2014, where the company collaborates with certified partners to provide reduced 3-D printing costs and faster adoption of 3-D printing technology. HP says it is creating a 3-D material app store and is already working with Arkema, BASF, Evonik and Lehmann & Voss to provide materials. The company plans to expand the platform over time as well. In order to accelerate the design-to-print process, HP has also partnered with Autodesk, Materialise and Siemens in order to give customers access to software solutions for prototyping and design of 3-D materials.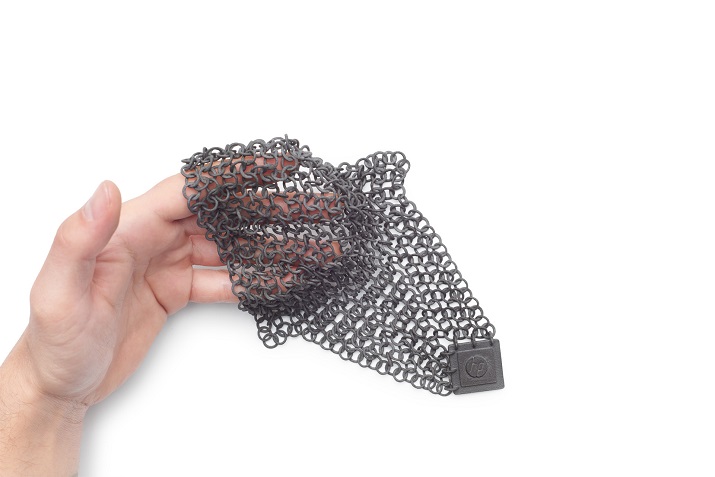 Sample parts of what the HP Jet Fusion 3-D printer could design, prototype and manufacture. Source: HP Stephen Nigro, president of HP's 3-D printing business, says the Jet Fusion printer can address over 340 voxels per second versus one point at a time, which is a radically faster build speed than what is currently available. "Businesses and manufacturers can completely rethink how they design and deliver solutions to their customers," he says.

In the future, HP hopes to enable its printers to print embedded intelligence, such as sensors, in parts that would be key to enabling the Internet of Things and the printing of embedded information, such as invisible traces or codes in parts in order to help increase security or for tracking supply chains.

HP will initially offer two new 3-D printers: The Jet Fusion 3-D 3200 for prototyping, and improved productivity and usage at a lower cost per part; and the Jet Fusion 3-D 4200, designed for prototyping and short-run manufacturing needs where same-day demands are required. Both printers come with tools such as intuitive software and HP's Jet Fusion 3-D processing station with fast cooling and materials. The 4200 is slated to be available later this year with the 3200 following in 2017. Pricing begins at $130,000.

To contact the author of this article, email engineering360editors@ihs.com