Researchers Weixuan Zhang, Mark W. Mueller and Raffaello D'Andrea from the Institute for Dynamic Systems and Control (IDSC), ETH Zurich in Switzerland have created controllable flying vehicle with just one moving part, called the Monospinner.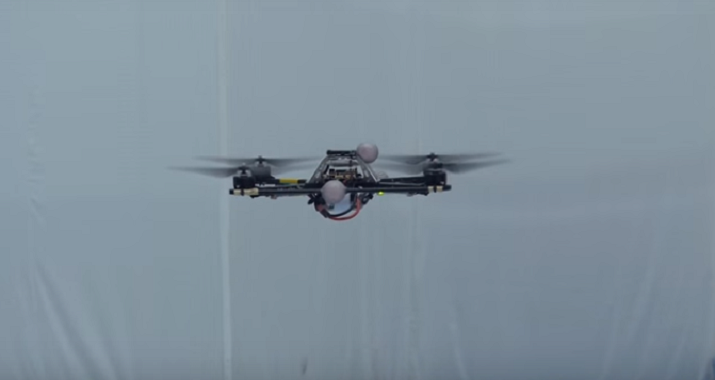 The Monospinner. (Image Credit: ETH Zurich/YouTube)
The accompanying video demonstrates the simplest controllable flying machine in existence, which has only one moving part – the rotating propeller. The vehicle features no additional actuators or aerodynamic surfaces. 

Due to its composition, the Monospinner cannot hover like a standard multi-copter, and instead finds its balance by analyzing the vehicle's dynamics. For a certain constant angular speed and propeller force, the Monospinner is able to remain in one position. Feedback control keeps the vehicle near this equilibrium.

The drone's design is based on two points: the ability to maintain its hover when it deviates from the system and the probability of input saturation based on a random modeling process. The final product is a vehicle robust enough to achieve hover after being launched like a Frisbee.