Daimler AG has begun shipping Mercedes-Benz stationary energy storage units for use in power grids powered by photovoltaic (PV) solar cells or for recharging electric vehicles (EVs).

The lithium-ion batteries powering the stationary battery storage units were developed by Daimler and its subsidiary, Deutsche Accumotive, and are installed together with a PV system. Daimler began developing stationary storage units in 2015 and launched a number of large-scale industrial projects in the field of primary balancing power.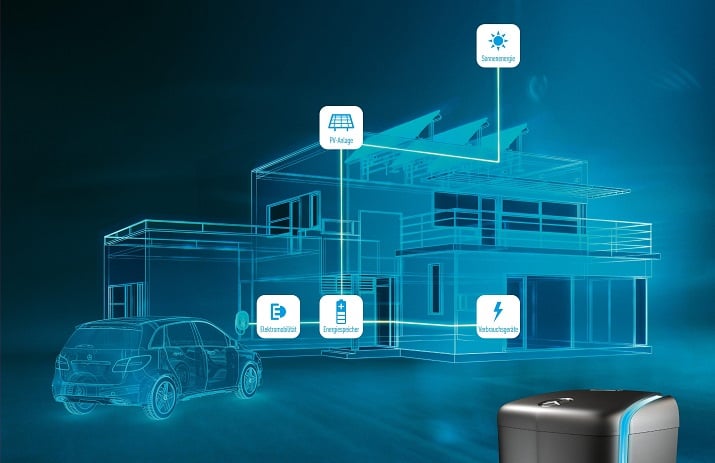 The stationary storage units can buffer surplus solar power, allowing private households to increase power generation up to 65%. Source: Daimler Households that use their own PV systems can buffer surplus solar power without any loss, Daimler says. The combination of renewable energy sources with a local battery storage unit allows private households the ability to increase their self-consumption of generated energy to as much as 65%.

Originally developed for the automotive market, the stationary storage system uses up to eight battery modules with an energy content of 2.5 kWh each to produce a unit with a capacity of up to 20 kWH. Daimler says it has already received numerous orders for the storage systems and will ramp up sales in the German market as well as internationally in the coming months.

Daimler says the lithium-ion battery units can be used beyond just the private home market and could be deployed as industrial energy storage solutions if paired together. Three projects centered on the industrial energy storage market are already in development in Germany that will provide a total capacity of more than 29 MWh that will be connected to the power grid in order to serve to balance energy fluctuations on Germany's national grid. Daimler says further industrial projects are already planned.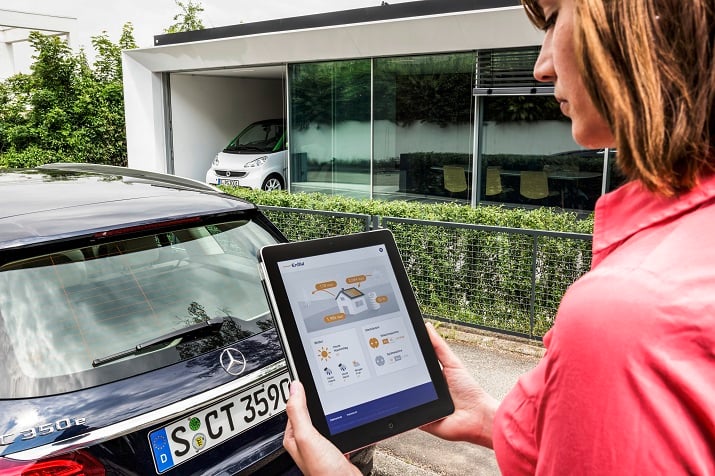 The Mercedes-Benz energy storage units can be used for either a power grid buffer or for use in powering electric vehicles (EVs). Source: Daimler The stationary energy storage market offers new opportunities for growth beyond Daimler's traditional automotive business. The company believes in these opportunities so much it is investing about $561 million to construct a second battery factory at the Deutsche Accumotive site in Kamenz, Germany. This will expand the capacity of storage units Daimler is able to produce. The new facility is due to put into operation in the summer of 2017.

To contact the author of this article, email engineering360editors@ihs.com