Carmaker Daimler sees the future of automotive in electric and hybrid electric vehicles. So much so that the company says by 2025 it will have more than 10 fully electric vehicles in its passenger car portfolio.
To feed that demand, the company has begun the construction phase of its second lithium-ion battery factory at its site in Kamenz, Germany. With an investment of about $543.7 million, Daimler said the factory will be one of the biggest and most modern battery factories in Europe.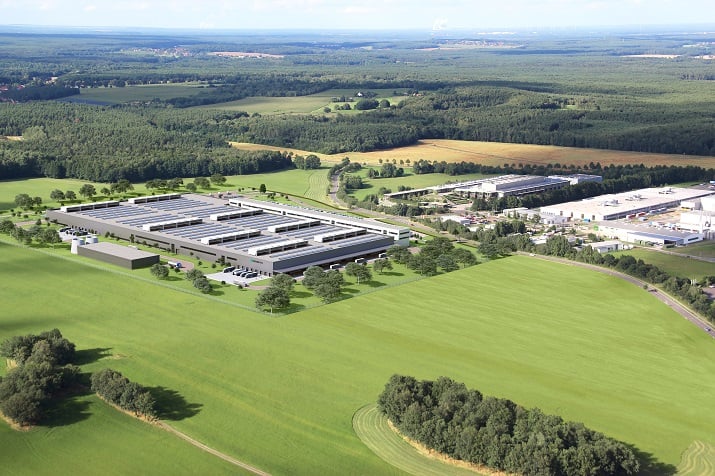 The lithium-ion battery factory will be used in all Daimler hybrid and fully electric vehicles as well as its stationary energy storage systems. Source: Daimler While Daimler plans on having a slate of EVs in its portfolio, it also is continuing to invest in its plug-in hybrid vehicles that also acquire battery systems. Recently, Daimler unveiled its electromobility brand called EQ. This new brand will consist of products, services, technologies and innovations with the first vehicle -- which will be a SUV-type car with a range of up to about 310 miles, expected to begin production within this decade.
The factory is slated to begin operations in the middle of 2018 and when completed will be 80,000 square meters in size. The facility is adjacent to Daimler's existing battery factory in Kamenz. In the future, the Kamenz facilities will produce lithium-ion battery for all electrified vehicles of Mercedes-Benz and other brands. The factory will also produce batteries for stationary Mercedes-Benz energy storage , and 48-volt systems as well.
Daimler says the factory will be constructed as a CO2-neutral factory with power being generated via a cogeneration unit and a photovoltaic, combined with stationary energy storage systems.