Elvis Goren is the CEO of
Komodo Technologies
, a Canada-based team of designers with technology backgrounds who are working to improve the quality of people's lives with wearables. Here Goren shares with us the company's inspiration, information about its latest product, the AIO Smart Sleeve, as well as future plans.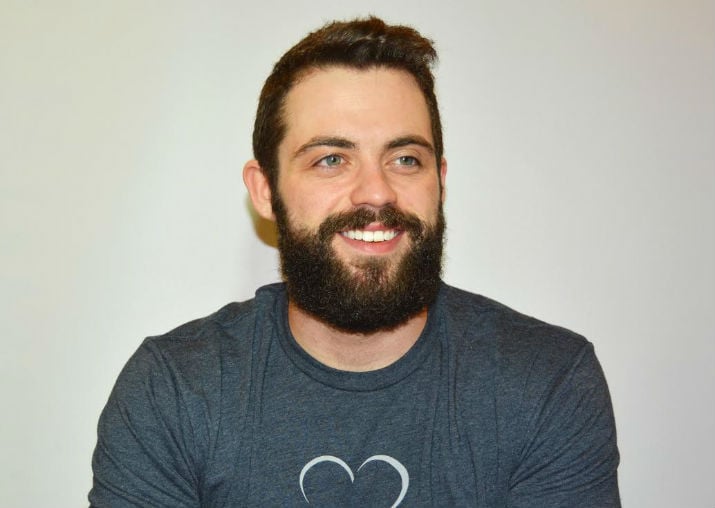 Can you tell us a little about yourself? Do you have an engineering background? Is technology something you were always passionate about?
I've always been involved in sports and fitness since I was a kid. That interest carried into adulthood,
when I began studying the field of health science as a hobby. I'll be honest, I was never the type to
pursue a degree in it, but I have been obsessed with the field since wearable technology was first
introduced to consumers in the early 2000's. I paid close attention to the market, purchasing different
wrist-based wearables, and thought there was so much more we could do with the technology that's
available. I was lucky to find people that were equally as passionate as I was in the advancement of such
technology, and together we created what will be the future of wearables: the AIO Smart Sleeve.
Can you share with us the origin and inspiration for Komodo Technologies?
What drives Komodo Technologies is the desire to create something of value; something people will
actually benefit from. This is always one of the very first questions we ask ourselves when brainstorming
new ideas. We created the KT-100 a few years back, which is a GPS tracking device small enough to
attach to virtually anything and track/locate in real time. We worked with Alzheimer's groups to prevent
patients from wandering, car owners to prevent theft, and many more. In this way, we were solving real
life problems—something we continue to strive for with every product or idea we come up with.
Your latest product is the AIO Smart Sleeve and AIO M.D. Tell us a little bit about the wearable technology.
The brain of the AIO Smart Sleeve resides in a tiny device packed with different sensors that is placed
inside the sleeve and held snugly against the forearm. Including all of the essentials like sleep tracking,
steps and distance, AIO is the first wearable to also offer continual ECG monitoring. The design of the
sleeve is revolutionary in itself. In most of the wrist wearables on the market, there is still an air gap
between the sensor and your skin no matter how tight you make it. AIO's sleeve design fuses the
tracking device to your arm so there's direct sensor to skin contact, eliminating the air gap issue.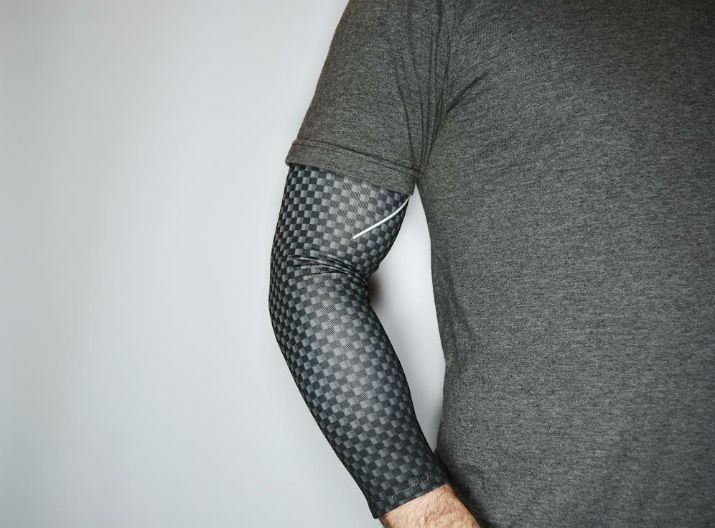 There are so many wearable products reaching the market lately. What makes AIO different?
AIO is the first activity tracking compression sleeve, as well as the first wearable to offer continual ECG
monitoring. Additionally, AIO's unique sleeve design reduces the air gap commonly found in most
wearables, which improves the accuracy of activity tracking. In my own workout routines, I've found
that wrist-based wearables often get in the way of certain workouts. With the AIO Smart Sleeve, I don't
have that problem.
Are there any plans to upgrade the sleeve and incorporate more technology in the future?
Absolutely! One of the advantages of the AIO Sleeve is that there is a larger surface area to work with if we want to add new sensors. Of course we don't want to overload the sleeve with sensors, but in the
future we want to give consumers the opportunity to pick and choose what's in their AIO Smart Sleeve.
Have there been challenges along the way? How have you overcome them?
With any startup company, you're lucky to go a day without some kind of obstacle. As a team, we do our
best to stay focused on our end goal: making a revolutionary wearable that will help others. We figure
out ways to address our problems and make compromises when necessary, but as long as we stay true
to our vision, there's nothing we can't overcome.
What's next for Komodo? Does the company plan to create any other wearable products?
I don't want to give too much away, but we do have ideas to develop more smart clothing.
What advice would you offer to someone just getting into the consumer technology space?
I don't think I'm in a position to be giving advice quite yet, but I would say they should pay attention to
all feedback, positive or negative (especially negative).
In your opinion, what does the future of wearable technology look like five, ten years down the road?
I think that in the future, wearables will be able to tell us a lot more information. We will know more about our own bodies than ever before. This is what we are striving to do with the AIO Smart Sleeve, and I believe we are on the right path.
Product Information
The AIO Smart Sleeve, $75, and AIO M.D., $99, are available for pre-order through Kickstarter, and will ship this summer.