Researchers from Duke University have discovered that computer software can improve traditional mass spectrometers, which are used to detect dangerous chemicals such as the ones used in explosives.
Mass spectrometers work by separating compounds with electric charges and passing through electric and magnetic fields. If a compound is light, it bends more. This allows them to determine the contents of a given sample.
Traditional mass spectrometers are quite large, about the size of an oven, which m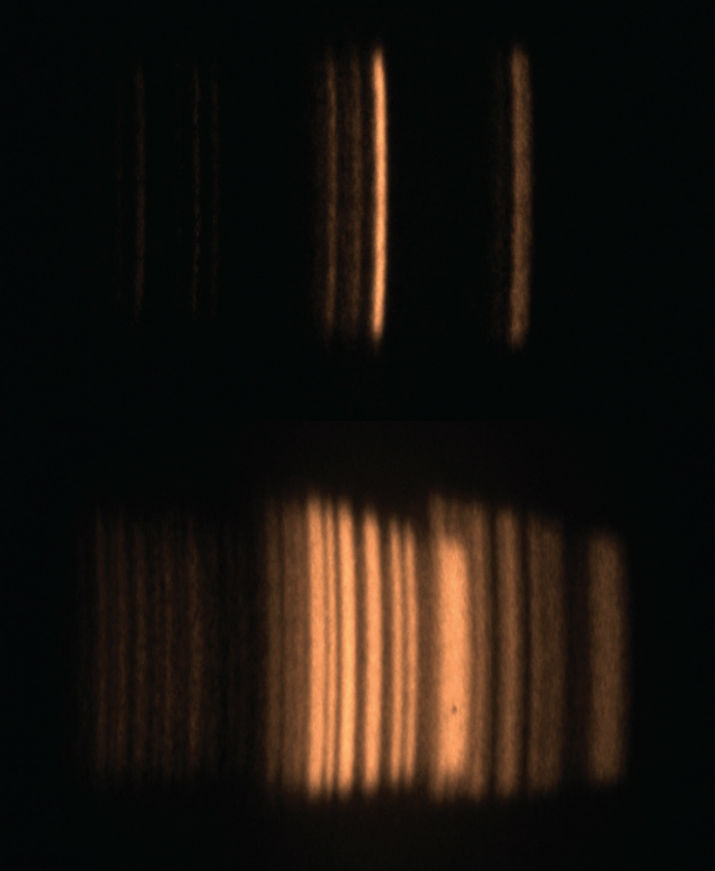 A typical reading from a mass spectrometer (top) vs. a reading from the new coded aperture (bottom), which is clearer. (Image Credit: Duke University)akes them hard to use outside of a laboratory. However the Duke researchers have now figured out how to implement a technology called "coded aperture" in order to shrink the devices and make them usable in the field to detect environmental or safety hazards.
"In a typical mass spectrometer, the charged molecules pass through a thin slit, which defines your resolution," says Jeff Glass, professor of electrical and computer engineering at Duke. "When you try to shrink the instrument, you have to shrink the slit too. That means the number of ions (charged molecules) passing through is going to drop and you're going to lose signal intensity. We got around this issue by using several slits, which code the ions."
The key to making it work is knowing the pattern (code) of the array of apertures. The team worked with fellow engineers to implement the coding and computational aspects necessary.
"This idea was actually mentioned in a short article from 1970," said Jason Amsden, a research scientist and manager of the project. "But nobody since then has had all the parts to put it together."
Now the team is testing its coded aperture technology on different versions of mass spectrometers to see which versions will be best when scaled down for mobile use.
The team members are also working to show the devices have potential applications in detecting trace amounts of methane to spot leaks in infrastructure and various explosives to prevent terror attempts.
The technology can also have a more immediate impact in research laboratories around the world due to its higher resolution capabilities, an asset for medical applications.