The 3-D printing and manufacturing solutions company Stratasys has just introduced an industry first with the release of its 3-D printer, the J750. The new technology enables customers to mix-and-match full-color gradients and work with a wide range of materials to achieve one-stop realism without post-processing.
"Stratasys allows us to innovate in ways we never thought possible and gives us the ability to create true product-matching prototypes and to cut down the time necessary to bring products to market. The Stratasys J750 is a game-changer for both OtterBox and the 3-D printing industry."
The Stratasys J750 is an addition to the Objet Connex multi-color, multi-material series of 3-D printers, and allows customers to choose from over 360,000 different color shades and multiple material properties that range from rigid to flexible and opaque to transparent. Now engineers and companies can create prototypes to include a vast array of colors, materials and material properties in the same part, which decreases production time.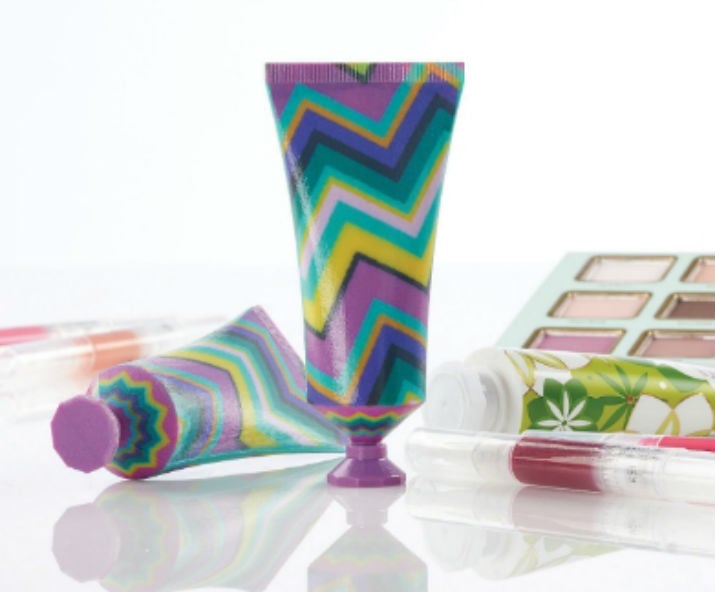 These cosmetic tubes show how the J750 merges full-color 3-D printing with texture mapping to create prototypes in a single print operation. (Image Credit: Stratasys)
The J750 eliminates many of the traditional complex processes, time and resources that are required to create product-matching prototypes. Within hours, designers and engineers can create true product prototypes.
"Today's supply chain is considering transformational opportunities that can be realized through 3-D printing capabilities. It is enabling new business opportunities to more quickly design and test products that are under development, as well as to actually manufacture commercial and industrial goods. [3-D printing technologies] are also enabling the 'new possible' by producing new designs that could not be made with traditional manufacturing technologies, while negating assembly, improving performance and elevating part quality," said Michael Shanler, Research Director and Pete Basiliere, Research VP for Imaging and Print Services, Gartner.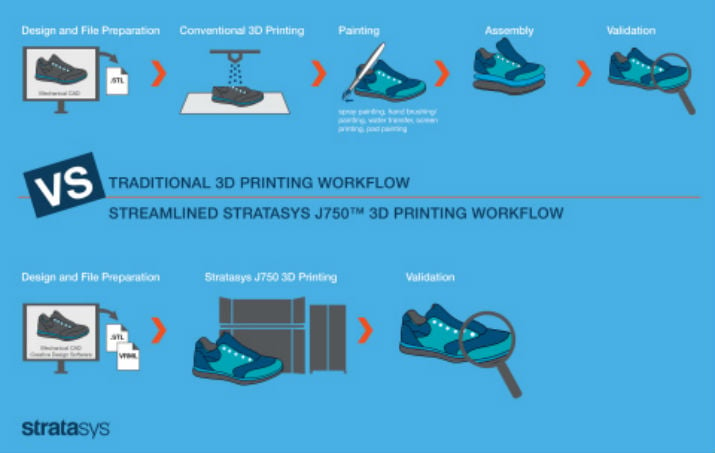 Workflow chart shows how the Stratasys J750 3-D printer creates one-stop 3-D printed realism. (Image Credit: Stratasys)
The printer works with PolyJet Studio™ that is equipped with a user interface that allows users to choose materials, optimize their build and manage print queues. They can also choose colors and transparencies.
The Stratasys J750 is equipped with a large, six-material capacity that keeps the most used resins loaded and ready for printing. Newly designed print heads allow for simulated production plastics, such as Digital ABS, to be 3-D printed in half the time of other Stratasys PolyJet systems.
Those poised to benefit from the technology include consumer product companies, service bureaus, design firms, education facilities, universities and research institutions, medical device companies, hospitals, medical schools, and special effects and animation companies.