3D printing is changing how manufacturers develop intelligent technology and the latest demonstration of this has been found in an electric, solar-powered scooter.
German start-up Floatility GmbH has used both the Polyjet and FDM 3D printing technology from Stratasys EMEA, a subsidiary of Stratasys Ltd., to create the "e-floater" scooter that houses an electric motor, drives on three wheels and is solar-powered. The vehicle is also able to communication to its owner in real-time where it is located and the condition it is in.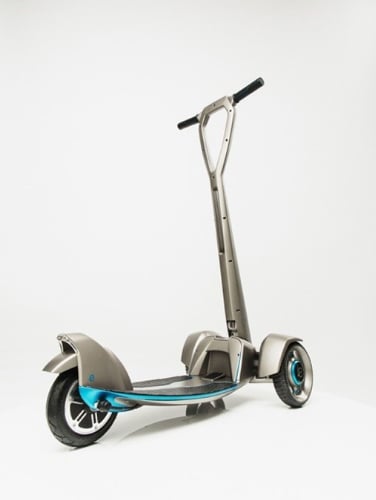 The e-floater scooter is an all-electric, solar-powered vehicle that was developed using 3D printing. (Source: Stratasys)
In order to meet its launch date of November, Floatility used the Stratasys 3D printing technologies throughout the product develop to create a working prototype of the scooter, which had the added benefit of being more cost-effective than using traditional methods, Stratasys says.
"The need to build prototypes that exactly resembled the final product and that would enable us to test everything thoroughly was vital to the successful launch of this product," says Oliver Risse, Floatility's founder. "3D printing was essential in this regard, as it allowed the team to physically test the design and concept of e-floater as if it were the final product. This not only sped up the product development cycle, but dramatically reduced our product development costs."
The prototype that was produced included soft components, such as the tail and front lights, wheels and grips that came from the Polyjet 3D printing technology. Tougher components were produced using the FDM production system from Stratasys, the company says.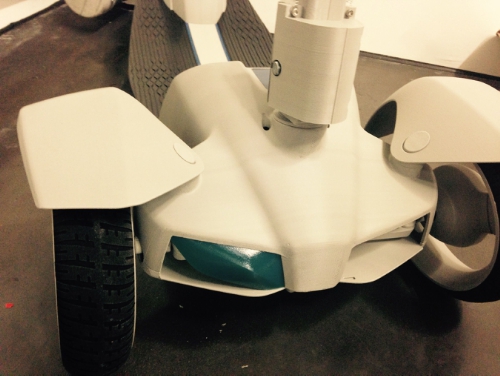 The prototype for the e-floater scooter made with 3D printing. (Source: Stratasys)
Risse says the alternative would have been to use silicon molding to create the prototype which would have entailed an assembly of up to 20 parts, but the costs would be significantly higher and the production time would have been doubled.
"The e-floater is a perfect example of how 3D printing enables designers and inventors to turn their concepts into fully-operational products quickly and cost-effectively," says Andy Middleton, president of Stratasys EMEA.