In a world where 3-D printing is making its way into the home, more and more hobbyists and students are getting hands-on experience with the technology, creating useful items right from their home. New Jersey Institute of Technology (NJIT) student
Amos Dudley
recently took the Internet by storm with his 3-D-printed orthodontic alignment mouthpiece, similar to the Invisalign brand that is used by dentists. The full project details can be found on
Dudley's blog
, but Electronics 360 talked to the tech-lover and DIY-er about his interests and his projects in the works.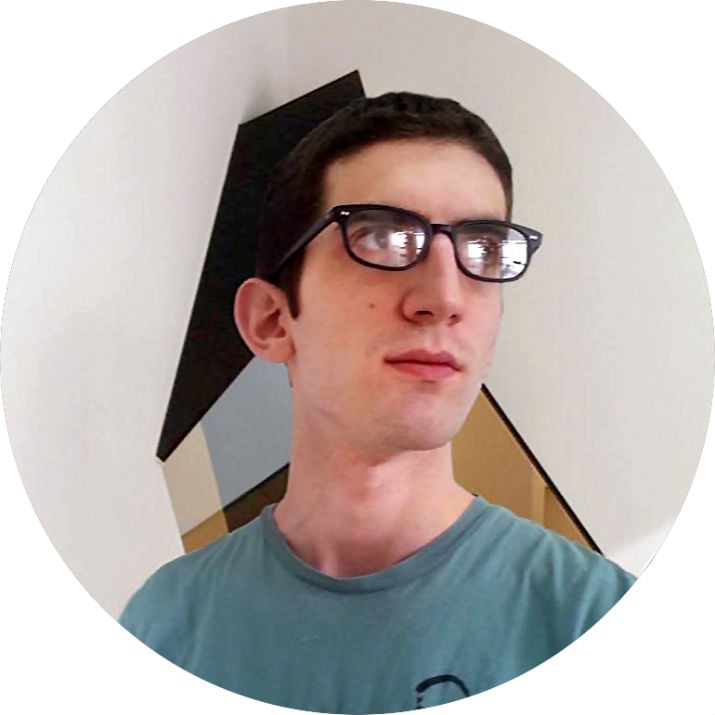 Nicolette Emmino: Can you tell us a little bit about yourself and your background?
I'm a 3-D designer in my last year of undergraduate study at NJIT. I studied architecture for three years before I switched to a major in Digital Design.
Nicolette Emmino: Have you always had an interest in technology?
Amos Dudley: Definitely! I'm a licensed amateur radio operator, and I was in FIRST Robotics in high school. The passion for technological solutions runs deep.
Nicolette Emmino: Recently you 3-D-printed your own "Invisalign" orthodontic alignment mouthpiece. Amos Dudley: Can you tell us a little bit about the project and the technology you employed?
The project comes quite close to replicating the commercial process used to make Invisalign, with hardware that was accessible to me. I used a NextEngine laser scanner to digitize a casting of my teeth, which I then animated into their straight positions in 3-D modeling software. I 3-D printed each of the 12 frames of the animation, and used a vacuum-forming machine to create clear aligners from the 3-D prints.
Nicolette Emmino: Where did you come up with the idea?
Amos Dudley:
I'm afraid I don't remember!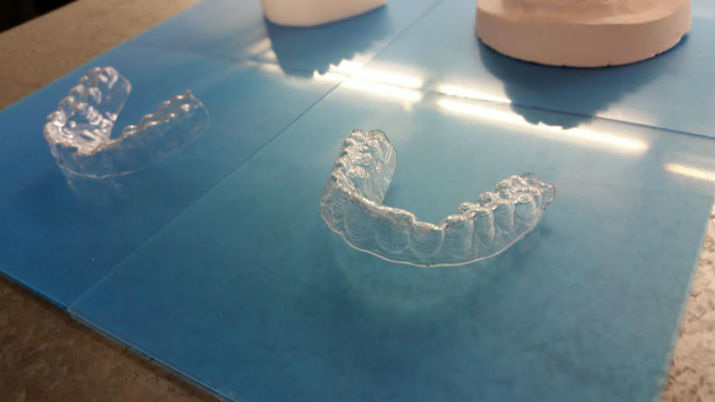 Nicolette Emmino: Last year you built an entire 3-D printer for just about Amos Dudley: $200 in material costs. Was that a difficult project for you to undertake?
There are a lot of resources on the Internet that helped me, including open-source hardware designs and software. I designed my printer, which is a fused deposition modeling (FDM) machine based on other people's designs, although I designed and manufactured a large number of unique parts.
3-D printers are now much easier to build than they were five years ago, thanks to an online community that has done a huge amount of engineering leg work.
Nicolette Emmino: Do you have any projects in the works at this time?
Amos Dudley: My main project right now is finding a great job post-graduation! I'm also working on a new 3-D printing project, partnered with Formlabs—not sure if I can say any more.
Nicolette Emmino: How do you intend to incorporate DIY tech into your life going forward?
Amos Dudley: I hope to eventually own every "link" in the digitization and materialization process. The possibilities for fixing all kinds of problems, mundane and challenging, open up a lot when you can take an object into a computer, mess with it, and then make it physical again. That would mean having a laser scanner, a laser cutter and a CNC machine...might be a few years off.
Nicolette Emmino: What are some challenges you've encountered while working on your projects?
Amos Dudley: My biggest challenges have been motivational, but I think I've significantly overcome that mental block in the last few years.
Nicolette Emmino: Any advice for someone looking to tinker with technology?
Amos Dudley: Be fearless. If you're worried about breaking something, you'll never take it apart to find out how it works.