Ron Schilling, CEO of EchoPixel tells Electronics 360 about how the company is changing the healthcare industry by revolutionizing medical imaging. The company recently teamed up with HP to bring new 3D virtual reality imaging to hospitals.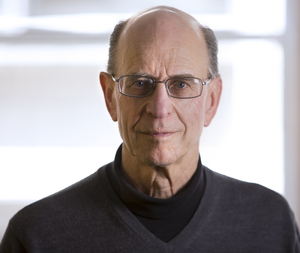 Ron Schilling, CEO, EchoPixel
Nicolette Emmino: Can you tell us a little bit about yourself, your experience, and how you became involved with medical technology?
Ron Schilling: I've followed an interesting path to arrive at EchoPixel. After earning a Bachelor of Electrical Engineering degree, I wanted to go into technology, so I ended up working for RCA Labs. RCA supported my getting a PhD while working with the latest technology in semiconductors – CMOS. I later became interested in marketing, so I moved on to work with Motorola on marketing their microprocessor technology. Learning business was the next step in my personal development and I had the opportunity to work with GE to bring CT scans (or CAT scans) to market, which was my first introduction to medical technology. This led me to Diasonics, where I oversaw their MRI business. Toshiba was the next stop and they ended up acquiring Diasonics MRI. All these activities allowed me to gain a huge breadth of experience in medical technologies. A few years ago, I had the opportunity to join EchoPixel. I saw what the founder had created, and I jumped at the chance to join in. Interactive Virtual Reality was clearly going to be the future.
Nicolette Emmino: How is EchoPixel trying to change patient care by making it more high-tech?
Ron Schilling: EchoPixel is, very simply, the next revolution in medical imaging. Standard images are flat and do not adequately convey a realistic view of patient anatomy. With EchoPixel, medical providers have an interactive way to view patient-specific anatomy, allowing them to easily examine areas of interest closely from multiple angles. The system is designed to address a real problem in medical imaging: the cognitive challenge of interpreting three-dimensional patient anatomy from two-dimensional images displayed on a flat surface. EchoPixel's True 3D system allows medical practitioners to better understand human anatomy, thereby making diagnosis more accurate, planning surgeries easier, operations faster, and communication between doctors and patients more effective.
Nicolette Emmino: What kind of technology is the company using to revolutionize the healthcare system? Can you explain how it works?
Ron Schilling: EchoPixel's True 3D technology is a software platform that uses standard DICOM data (which is embedded in every MRI scan, CT scan, or ultrasound image) and transforms it, using stereoscopic technology, into an interactive, fully three dimensional scene that medical practitioners can explore, dissect and share. Unlike some other kinds of virtual reality, it is non-isolating and does not require an immersive headset - just normal 3D glasses.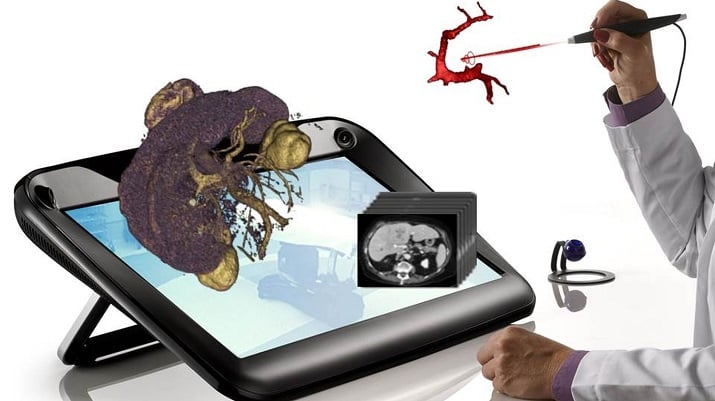 EchoPixel
EchoPixel's system pairs with an HP Zvr interactive virtual reality display, and the HP Z440 workstation. In addition HP's channel organization will be guiding EchoPixel in sales and distribution – you can't ask for a better partner to insure that the technology operates at the highest levels of performance.
Nicolette Emmino: I understand that the company has recently teamed up with HP to bring virtual reality displays to the healthcare industry. Can you tell us more about this move?
Ron Schilling: Yes, we're very excited to be collaborating with HP. Together, we're able to offer hospitals and any healthcare provider a joint hardware and software system that will provide optimum performance for improving both clinical efficacy and workflow – the essential ingredients in patient outcomes.
Nicolette Emmino: In your opinion, how will technology continue to shape the healthcare industry?
Ron Schilling: Technology will be crucial to the healthcare industry, particularly at this pivotal time. Medical providers are facing a number of challenges today - and many of them involve the pressure to be more efficient without sacrificing accuracy, or patient care. The key call to action for developers will be to provide technology that is needed to obtain improved patient outcomes. Technology must make a real difference for practitioners by increasing their knowledge content, resulting in improved clinical efficacy and workflow.
Nicolette Emmino: As beneficial as technology is to this industry, are there any negative effects or impacts it might have?
Ron Schilling: In general, if the healthcare system remains stuck in the muck, focused just on new versions of old technologies. That's problematic. We can't rely on the same systems that made sense 50 years ago. Medical providers need to take a hard look at what's missing from their current workflow and try to find something genuinely innovative and game-changing – we believe that is going to be based on Interactive Virtual Reality.
Nicolette Emmino: What does the future look like for EchoPixel? Are there any other projects in the works?
Ron Schilling: The future is bright! EchoPixel is already working with some truly fantastic hospitals and medical centers, including UCSF, Stanford, the Lahey Clinic, Toronto's Sick Children Hospital, the Nicklaus Children's Hospital, etc. EchoPixel technology is also producing amazing results at Texas A&M – one of the leading veterinarian hospitals. Partnering with these forward-thinking institutions and doctors, to create clinical and educational solutions that drive the future of medicine is the name of the game. In the next few months, we'll look to bring to market step-by-step guides for specific procedures, known as protocols, to make EchoPixel technology even more intuitive for users – thereby increasing knowledge and providing improved outcomes.