Lighting house Cree Inc. has unveiled a new generation of light emitting diode (LED) streetlights designed for cities and municipalities seeking to improve energy saving and reliability as well as warm color temperature lighting. The RSW LED Street Luminaire series features Cree's WaveMax technology for warm, even light that Cree claims is preferred by many residential applications. The LED series is designed to work with residential street lights, interchanges and expressways in both cities and municipalities. The LED lighting offers efficiency of up to 115 lumens per watt (LPW) at a color temperature of 3,000K and color rendering index (CRI) of 80.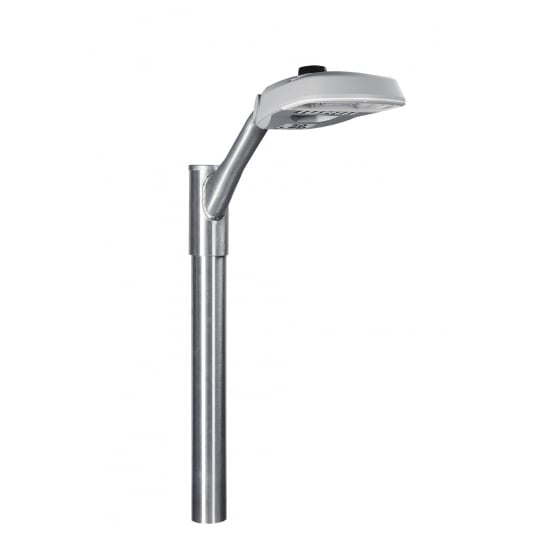 The street lighting works for residential streets, interchanges and expressways. Source: Cree
LED lighting has been adopted in cities across the world but those which utilize cool white LED technology achieve good efficacies and cost savings. The RSW series allows cities to no longer opt for cool white LEDS and can deploy warm lighting solutions without sacrificing efficiency in residential applications, Cree says. Warm LED light provides for enhanced visual comfort, reduced glare and higher color contrast while using less energy than traditional lighting.
Cree says the LED streetlights work for a vast majority of roadway and street lighting applications that range from low to high pedestrian conflict areas. The RSW series "ensures residents will no longer have to live with the glare of street lights in their homes at night, saving municipalities time and energy while reducing resources allocated to managing residential complaints about harsh street lighting," says Norbert Hiller, executive VP of lighting at Cree.
To contact the author of this article, email engineering360editors@ihs.com