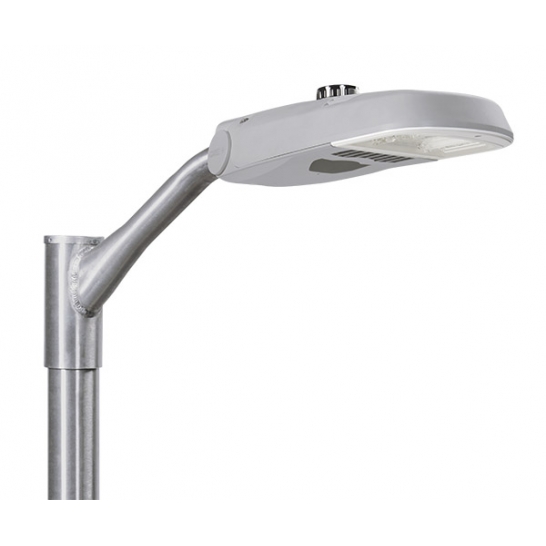 Cree's RSW LED lighting series. Source: CreeLighting house Cree, Inc. has released what it claims is the next-generation of light emitting diode (LED) street lights in its RSW series.
The lighting is designed to meet a range of preferences in communities while saving energy for cities and municipalities. The RSW series includes both small and medium models that offer warm, inviting light for residential streets and clean, white illumination for roads.
With cities and utilities under pressure to reduce operating costs while improving infrastructure, Cree says the RSW series provides efficacy of up to 128 lumens per watt, outperforming high pressure sodium (HPS) lighting options with more than 70 percent energy savings, replacing HPS fixtures ranging up to 150 watts.
"Cree's RSW Series enables municipalities to save time, energy and resources with LED street lighting without sacrificing the comfort of residents," says David Elien, Cree senior vice president and general manager, lighting. "The additional offerings ensure that community officials can address the unique requirements of each roadway application while using less energy and providing enhanced visual comfort without the glare of street lights spilling into neighborhood properties at night."
The RSW series was developed using Cree's WaveMax technology that gives the LED lighting color quality and efficacy with reduce glare and high color contrast. Cree says the LED series is also smart city ready via its standard NEMA 7-pin.