Researchers at the Fraunhofer Institute for Reliability and Microintegration IZM in Berlin have teamed up with companies Infineon, Osram, Hella and Daimler to create an adaptive front lighting system that could help improve driver visibility at night.
According to their research studies, majority of car accidents occur at dusk or at night when visibility is poor. The teams believe that Intelligent headlights that can adapt to the traffic situation could be a potential resolution to this problem.
The collaborative project is comprised of a high-resolution illumination system with made of over 1,000 LED pixels which offers more options for precise light distribution than previous solutions, and is also energy efficient.
"We have been able to solidly connect four LED chips having 256 pixels each with the driver electronics chip. Due to this high resolution, we can control the light distribution to the smallest detail," said Dr. Hermann Oppermann, Group Manager in the Department of Wafer Level System Integration at the IZM.
According to the Fraunhofer team, a typical lighting system interconnects up to 80 individual LEDs and in order to produce a coherent beam of light on the road, every LED has to have its own, precisely aligned optics.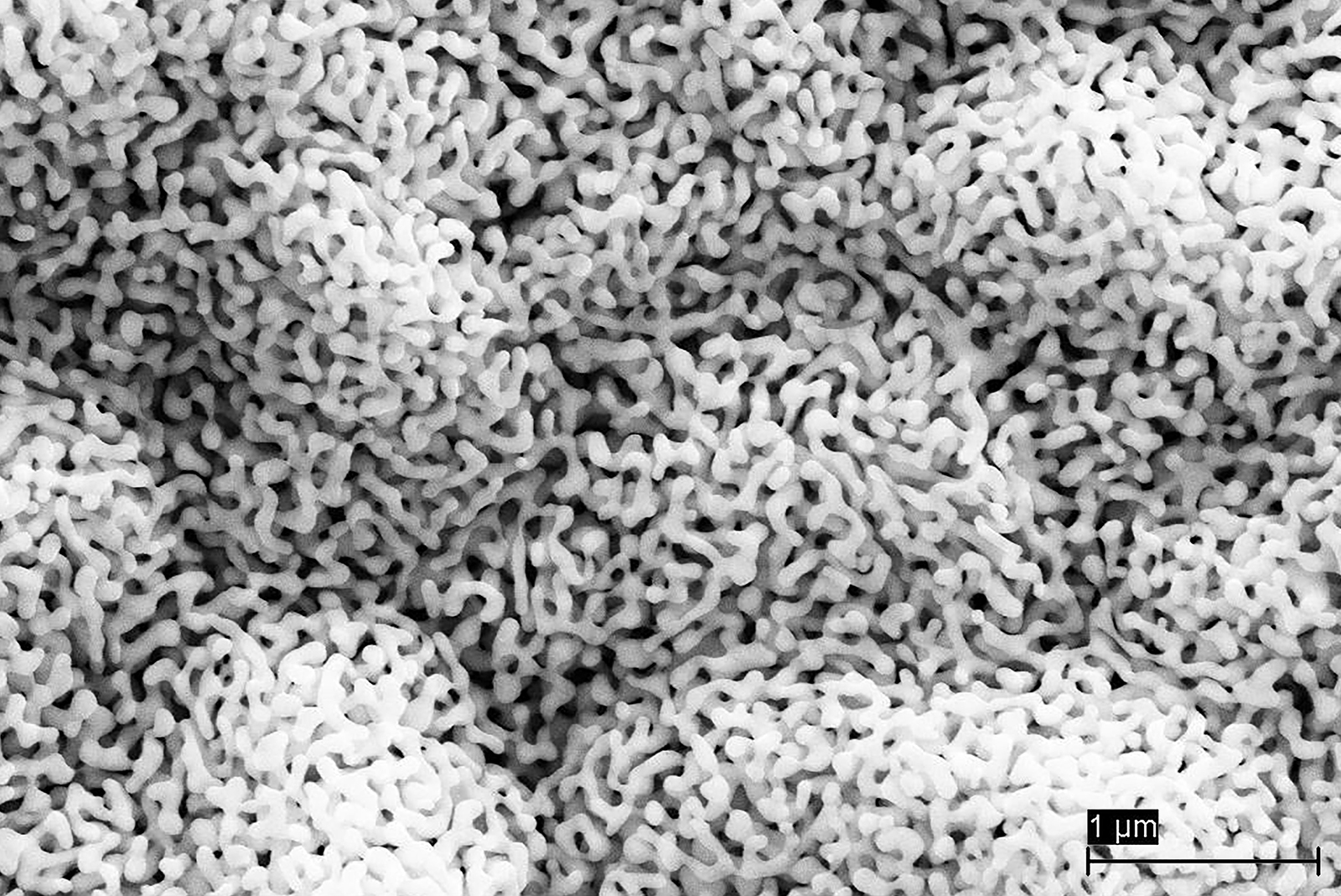 In order to be to control each point of light independently the team tests a gold nano-sponge to establish contact between each individual pixel and the driver chip. (Image Credit: Fraunhofer IZM)
The newly developed headlight, where the LED chips are located, allows for a permanent high beam that doesn't blind oncoming drivers quite as much as traditional high beams and also makes it possible to alter the light distribution according to need. Only the pixels that are needed at the moment are turned on, which is typically only about 30% of the total visible light that high beams expel. This system also proves to be energy efficient, since light is generated on the light source only when needed in the traffic area.
In order for the system to work efficiently, the team needed to figure out how to control the individual pixels, each only about 125 microns in size, independently, which proved to be challenging. Now they are working on two different approaches to make it happen.
The first approach includes a gold-tin alloy applied in a pattern onto the chip, a technology widely used in the field of optoelectronics.
The second approach incorporates gold nano-sponge, which can compress like a real sponge in order to adapt to the shape of the component.