A new crowd funding campaign has been launched to bring an unusual little light emitting diode (LED) lamp to market that projects a variety of custom mood lighting in a home as well as display 3-D animated emojis.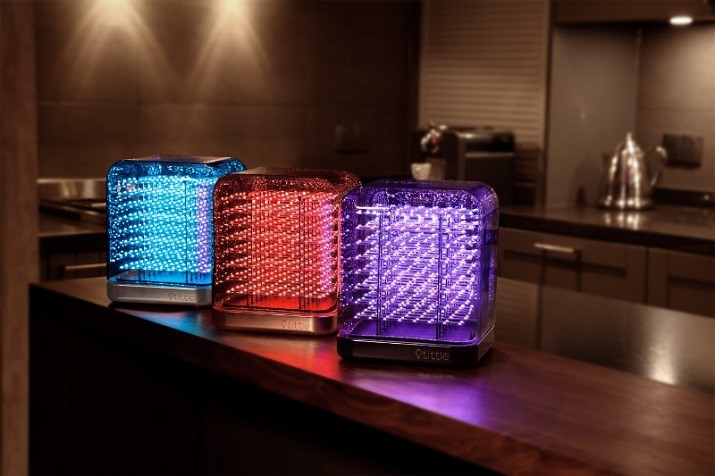 The Tittle Light lamp features 512 LED lights that can be viewed at a 180-degree angle. (Source: SPIN-R)SPIN-R wants to raise funds for its Tittle Light lamp that works with an iOS, Android and Web apps to immerse consumers in ideal lighting environment with the touch of a finger. Color, brightness, mood, timer and animation control can all be performed via the app. SPIN-R says the LED emoji lamp can provide mood lighting (such as sunset or snow globe or fireplace), music visualizations (animated images synchronized to music), time and clock displays.
Tittle Light features 512 LED lights that can be viewed at a 180-degree angle with no blind spot. It is housed in an aluminum base that is available in black, silver and copper color. It also includes full Wi-Fi capabilities and has a microphone for the music aspect. The emojis creation, which may be the strangest part, can be customized by the user or they can incorporate pre-made 3-D animated images found across the Internet, SPIN-R says.
Kinsen Au, CEO of SPIN-R, says that not only does the lamp provide mood lighting but with the animation builder inside the app, users can create their own animations or even games.
The LED lamp includes Wi-Fi and a microphone for use in music visualization. 9Source: SPIN-R0SPIN-R is looking to raise $30,000 in funding in order to bring the product to market. For more information about the Indiegogo campaign, go to http://igg.me/at/tittlelight.