Scientists from the University of South Australia's Future Industries Institute have developed a polymer film coating that generates electricity on a contact lens. Their proof-of-concept research could transform an ordinary contact lens into a new kind of wearable electronic device.
The coating opens the door to the idea that people can wear mini electrical circuits directly on their eyes.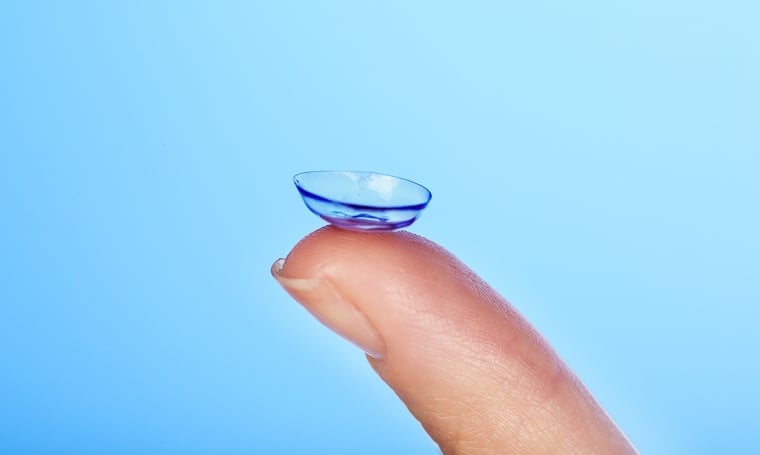 Researchers developed a new polymer film coating that generates electricity on a contact lens.
"We're talking about anything from a simple sensor that can measure the amount of glucose in your blood through to actually creating electronic displays so rather than having something like a pair of glasses that's acting like a computer, you can actually generate images directly on your contact lens," says Drew Evans, Associate Professor and UniSA researcher.
While the researchers already knew that their film coating technology had a variety of real-world applications, this is the first time they have looked into constructing them on the nanoscale level, making them biocompatible and growing them directly onto a contact lens.
The technology, two years in the making is considered a "game changer" by Evans, who believes there is a future in the hi-tech contact lens industry.
"The sky's the limit and the work we're doing with our industry partner aims to give them a game changing technology," says Evans.
According to Evans, the technology has the potential to be more than just an ordinary consumer device, but can also find its way into personalized health-monitoring applications for those struggling with chronic health problems.
And the coating technology is not limited to only contact lenses. Other achievements with the thin film coatings include the development of the world's first fully plastic car mirrors and electrochromic windows, or smart windows.
Now that the researchers have proven that these materials work well together, the next step is to make them more robust. Once they've achieved that phase of development, the next step is to scale up the manufacturing process and work with a partner in the UK to develop a commercial product.