Netflix recently expanded its service to 130 countries including India, however, because of a lack of broadband and smartphone penetration in the country, Netflix's impact on the Indian over-the-top (OTT) market won't be immediate, according to research from IHS.
IHS says broadband household penetration in India is 6.1% while smartphone penetration is 14.9% in 2015. Both of these metrics are still considered low by other regional standards. As a result, Netflix in India will have a much smaller available market than other regions it has expanded to.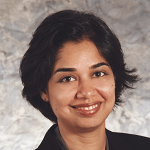 Vinita Jakhanwal, senior director for displays and APAC research at IHSSecondly, local content in India from Netflix is rare. This is problematic because consumers in India desire local content from Bollywood productions to cricket games, according to Vinita Jakhanwal, senior director for displays and APAC research at IHS. While Netflix's original programming such as "Orange is the New Black" and "House of Cards" have gained popularity, it lacks Hindi general entertainment content, which is the most-watched genre in the country.
Third, Netflix's pricing plans are more than other OTT rivals in the market. Netflix's cheapest plan of $7.50 in India is higher than other plans that range from free to an average of $4.50 per month. This doesn't factor the ubiquity of piracy in India, IHS says.
Netflix is competing with other international OTT players including HOOQ and Spuul, as well as the upcoming arrival of China-based LeTV schedule to begin early in 2016. Jakhanwal says if Netflix is going to win in India it will need to bolster its local content library either through partnerships or acquisition to create original programming.