There has been much research in silicon-based solar cell alternatives like polymer-based solar cells, but they haven't quite achieved the harvesting capabilities of traditional solar cells.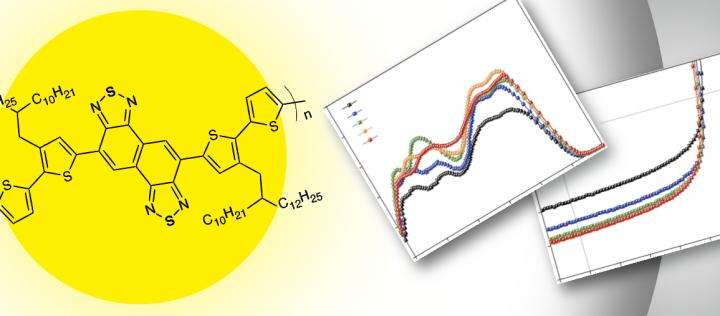 New, unconventional means to achieve more efficient and robust conversion of solar energy into electricity. (Source: Kyoto University)
Researchers from the RIKENCenter for Emergent Matter Science and KyotoUniversity's Department of Polymer Chemistry have now developed a polymer that can minimize energy loss just as well as silicon-based solar cells when converting photon energy from sunlight to electricity.
When photons from the sun strike electrons, they move them into a position where they can create an electric current. When using polymer-based solar cells, there tends to be more photon loss, which causes lower voltage.
"In polymer-based plastic solar cells, larger photon energy loss causes lower voltage. This has been one of the largest limiting factors for efficiency," says Hideo Ohkita, one of the authors of the study."The new polymer has the potential to lead to a breakthrough on this issue."
The group's polymer employs oxygen instead of sulfur atoms and positions them strategically. The team found that the new material was able to overcome some of the key obstacles to extracting and utilizing greater energy from sunlight.
"Since this new polymer greatly reduces photon energy loss, it has allowed us to achieve a superb power conversion efficiency of nearly 9% with a very high open-circuit voltage in plastic solar cells," says Itaru Osaka, another team researcher.
Once an efficiency level of 15% is achieved, it is usually seen as a breakthrough, which could lead to the commercialization of the polymer-based cells.
"By achieving both a high short-circuit current and a high open-circuit voltage," he continues, "achieving a power conversion efficiency of 15% in single-junction cells is a realistic goal. This would have huge implications for the solar energy sector."