Australia lighting vendor Avlite Systems has introduced an obstruction light emitting diode (LED) device targeted at aviation buildings.
The ICAO Type A and Type B medium intensity obstruction light is a flashing, LED light that complies with ICAO MIOL Type A and Type B requirements for day/night marking of obstacles. This makes the light fixture a necessary requirement for aviation hazards at airports or other tall structures located outside the airport or aerodrome. The lights allow pilots to see potential obstacles and prevent collisions in poor or low visibility conditions or at night to identify telecommunications towers, wind turbines, buildings and other tall structures, Avlite says.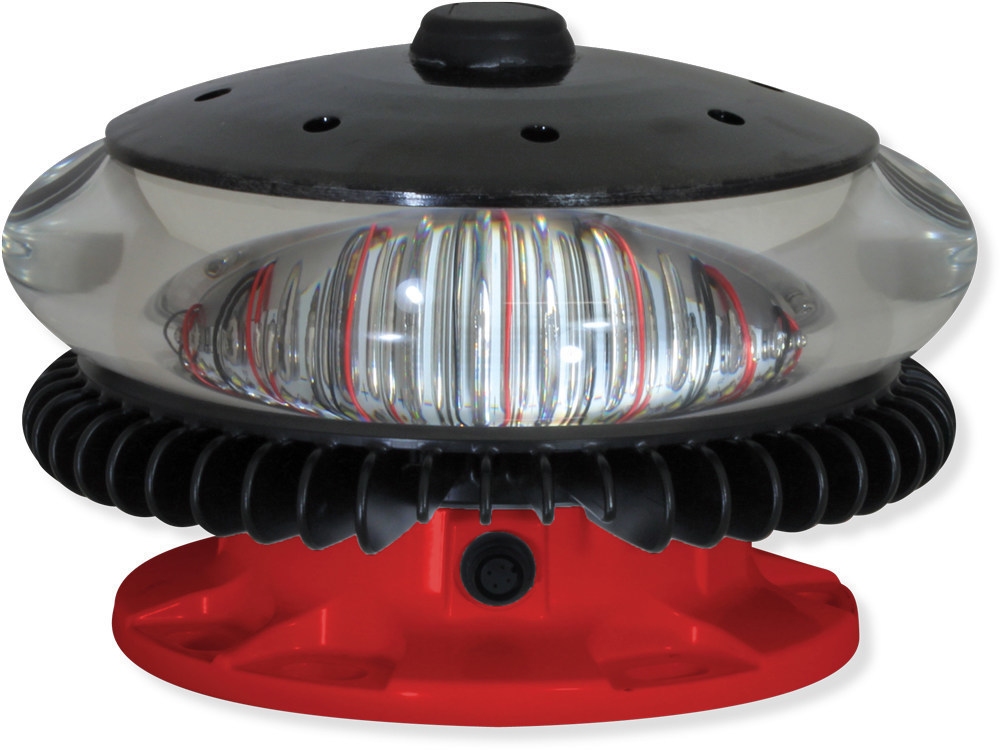 The LED light fixture allows pilots to see obstacles in daytime or night. Source: Avlite Systems.
The MIOL is self-contained and requires no external control and monitoring enclosure. The light fixture accepts voltages between 110-240VAC and 12-48BVDC and comes with a solar power supply so there is no need for external power.
Avlite Systems says it has been working with the aviation industry in order to make the LED light fixture has safe as possible offering it up in multiple power configurations, an acrylic lens and a 7 stage powder-coated aluminum body.