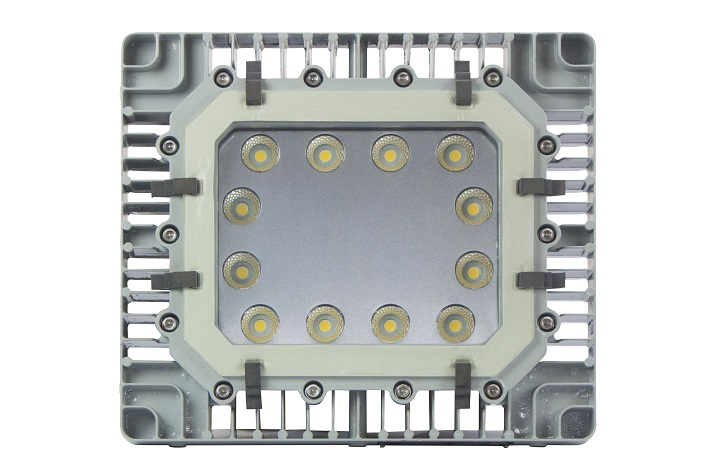 The EPL-HB-150LED-RF-NSF explosion proof high bay LED. Image credit: Larson Electronics
Larson Electronics has introduced an explosion proof high bay food safe light emitting diode (LED) light fixture that is capable of withstanding hazardous environments.
Designed for food industry lighting, the EPL-HB-150LED-RF-NSF fixture works where flammable or combustible gases, vapors, dusts and fibers exist or stand the potential to exist and won't damage the LED or cause explosions.
The fixture has no exposed glass and provides 17,500 lumens of light while drawing 150 watts of power. Larson says the LED has a 60,000 hour rated lifespan with 80 percent lumen retention. The food safe rating on the device is achieved via a gasketed polycarbonate lens that covers the faceplate of the fixture to prevent any glass from being exposed.
The LED can be operated with 100-277V AC, 50/60 Hz without modification to the fixture and a low voltage version that operates on AC/DC voltages from 11-25 volts for rigs and vision systems.