FAULHABER has just unveiled the IEH3-4096 series, claiming that the 3-channel encoder is the most compact of its class. The model delivers two square-wave signals and an index channel, offering higher resolution, an extended operating temperature range and improved speed control, especially within the low-speed range.
The encoder increases the length of a motor by only 1.4 mm and can be combined with many precious-metal commutated DC-micromotors of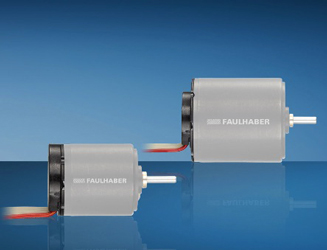 The new IEH3-4096 series from FAULHABER is the most compact 3-channel encoder of its class. Source: FAULHABERFAULHABER's SR series, measuring 15 mm to 22 mm in diameter. Used in extremely small machines and assemblies, the module features a thermally robust single chip Hall module to extend the operating temperature range considerably to -40 to 100°C. The resolution of up to 4096 pulses per revolution delivers improved control dynamics.
The IEH3-4096 remains mechanically compatible with its predecessor models and can be used in application areas including measurement devices, camera technology and in precision optics. These applications are characterized by sophisticated engineering, in which the individual components cannot occupy much space.
Related Links: