MICROMO has incorporated its FAULHABER power transmission technology into its new 20/1R planetary gearhead. A diameter of 20 mm allows the stainless steel gearhead to achieve continuous torque of 800 mNm, and up to 1,100 mNm for short periods during interval operation. Following intensive development with a comprehensive series of tests, the power output was able to more than triple in comparison to previous models. The input speed reaches 12,000 rpm. The 20/1R can be combined with DC, brushless motors and stepper motors with a diameter of 17 to 22 mm.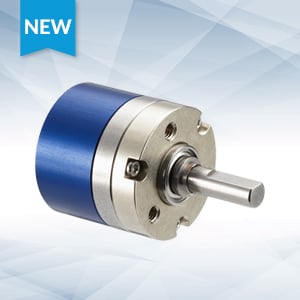 MICROMO's 20/1R planetary gearhead. (Source: MICROMO)
The output shaft of the 20/1R has no axial play thanks to the pre-tensioned ball bearing. The gearhead is available with one to five stages, and the span of the 16 possible reduction gear ratios ranges from 3.71:1 to 1526:1. There is also a choice between the normal temperature range of -10° C to +125° C and a low temperature variant with -45° C to +100° C.
Numerous product variants, including an autoclavable version, make it easy to adapt to completely different applications. The connection of the 20/1R planetary gearhead is compatible with its predecessor, the 20/1. When upgrading, the previous gearhead can be replaced with the new model without further changes.