Demand for 4K liquid crystal display (LCD) televisions continues to grow as evidence of shipments of 4K TV panels exceeding 3 million units for the first time in April, according to new research from IHS.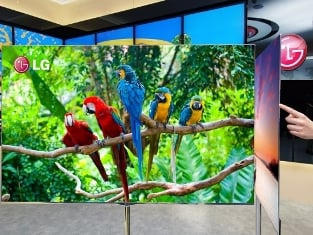 Demand for 4K LCD TV panels continues to grow, exceeding 3 million units in April. Image source: wikipedia.com4K panel shipments represented 14% of all TV panels shipped globally during the month. IHS forecasts that by 2016 one in five TV panel will be a 4K panel. IHS says the growth of 4K shipments is being driven by the trend toward higher resolution panels in the high-end TV segment as well as improved production efficiency among panel makers.
Linda Lin, senior analyst for IHS., says in a statement that the price decline for 4K TV panels that began in 2014 continued into 2015 and is causing a rise in their adoption. Most global TV brands already have launched 4K products and are introducing more 4K models to their television offerings, she says.
When the first 4K TV panels were introduced in 2012, shipments totaled fewer than 10,000 units per month due to higher manufacturing costs. In 2013, with improved yield rates shipments increased but still represented 2% of all panels shipped. Only after aggressive promotions by panel makers in the Chinese TV market did the 4K TV panels reach 8% of the total panels shipped.
While panel makers in Taiwan initially developed and stimulated 4K TV panel production, South Korean panel makers are now leading that particular market, Lin says. "LG Display and Samsung Display have risen to become the largest global manufacturers of 4K displays," she says
Questions or comments on this story? Contact dylan.mcgrath@ihs.com
Related links:
News articles:
Will Display Market Surge Carry Into 2015?
Qualcomm Adds 4K, improved LTE to Mid-Tier Snapdragons
Display Makers Keep Focus on Larger Screens
CES 2015: The Year of Pragmatism