Apple burst onto a ranking of the top 25 chip vendors compiled by IHS Technology for the first time in 2014, thanks to a change in the way the market research firm categorizes the processors that power Apple products.

Worldwide ranking of top 25 chip suppliers in 2014 (in billions of US dollars). Click for full ranking
While Apple is well known as a massive purchaser of ICs and other components for inclusion in its market-driving consumer electronics products, it is not known as a chip supplier.
Apple's appearance on the list—at No. 23—marks the first time the company has appeared in IHS's top 25 list. With estimates chip sales of $2.98 billion, Apple ranked one position above the other new entrant, HiSilicon Technologies Co. Ltd. HiSilicon is the fabless chip company that is the semiconductor subsidiary of China's Huawei Technologies Co. Ltd., the world's largest manufacturer of communications and networking equipment.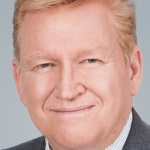 Dale Ford, vice president and chief analyst at IHS TechnologyDale Ford, vice president of semiconductors and components at IHS, says that IHS included Apple in its ranking of top vendors for 2014 after a change in research methodology by IHS credited Apple with the sales of its processors. Revenue from these devices was in prior years credited to Apple's long-time foundry supplier, Samsung Electronics Co. Ltd.
Apple and HiSilicon's first appearances in the top 25 came amid a strong year for chip sales, with a market that grew 9.2%, slightly below a growth projection of 9.4% given by IHS in December 2014 (see Chip Market to Grow 9.4% in 2014). Nonetheless, the year finished on a strong note, with 4Q14 being up 9.7% on an annual basis. IHS says it sees 4Q14 as the peak of a growth cycle for the semiconductor industry.
This year is expected to be calmer, with 5% annual growth projected, IHS says, partly because a cycle of increasing average selling prices (ASPs) is expected to abate during the year.
"Overall, semiconductor revenue growth will exceed 5% in 2015, and many component categories and markets will see improved growth over 2014. The more moderate 2015 growth is due primarily to more modest increases in the memory and microcomponent categories. The dominant share of semiconductor markets will continue to see vibrant growth in 2015," says Ford, in a statement.
Global chip revenue in 2014 totaled $354.5 billion, up from $324.7 billion in 2013, according to a final annual semiconductor market shares published by IHS. The 9.2% increase in 2014 was the highest rate of annual growth since the somewhat artificial 33% boom of 2010, which followed a semiconductor market collapse in 2009.
"While 2014 marked a peak year for semiconductor revenue growth, the health of both the semiconductor supply base and end-market demand, position the industry for another year of strong growth in 2015," says Ford.
As it has done for more than two decades, Intel retained its position as the leader in chip sales in 2014. Second-ranked Samsung continued to chip away at Intel's lead, as it has done for several years. Fabless chip company Qualcomm finished in third place. Together, the top three vendors were responsible for just over 30% by value of chips sold in 2014, according to IHS.
On the strength of its acquisition of MStar, MediaTek jumped into the top 10, displacing Renesas Electronics. The other big mover among the top 20, Avago Technologies, moved up nine places to No. 14 based largely on its acquisition of fellow chip supplier LSI.
More recent acquisitions, such as NXP's proposed takeover of Freescale and Infineon's acquisition of International Rectifier are not reflected in the rankings, but will be apparent in 2015. NXP and Infineon will be competing to rejoin the top 10 semiconductor suppliers in 2015.
Only four companies in the top 25 saw their chip sales decline in 2014 and three of those are headquartered in Japan. This reflects how the Japanese semiconductor market has struggled as equipment manufacturing has moved off-shore, first to South Korea and, more recently, China. Japanese chip suppliers, which often enjoyed a level of protection within vertically integrated companies and broader keiretsu, have been exposed to global competition and have struggled.
Every application market delivered strong growth in 2014, with the exception of the consumer electronics sector. Industrial electronics led all segments with 17.8% growth. Data processing accomplished the strongest improvement in growth, growing 13.7%, up nearly 10% from 2014. The third-strongest segment was automotive electronics at 10% growth. Only wireless communications saw weaker growth in 2014 compared to 2013 as its growth fell to 7.8 percent in 2014.
In an email exchange wiht Electronics360, Ford notes that Apple has long been the primary designer of the Ax processors used in the company's popular iPhones and iPads. Samsung manufactured these chips for Apple up until the introduction of the A8 applications processor used in the iPhone6 and iPhone6 Plus. The A8 is manufactured by foundry Taiwan Semiconductor Manufacturing Co. Ltd (TSMC).
"Prior to the A8, Samsung had been adamant that they owned key intellectual property in the processors they supplied to Apple and, as a result, they wanted the revenues credited as product revenues in market share research," says Ford.
But with the A8 being manufactured by TSMC—a pure play foundry that does not market its own branded chips—IHS decided to start crediting Apple with the product revenue for the devices.
"Clearly, TSMC is only a foundry and would not be given credit for this as product revenue," Ford says. "Also, even if Apple went back to Samsung—as it is reported they will do with the A9—it is clear that Samsung would be acting as a foundry and not the owner of the product with credit for product revenues."
Previously, IHS did not include in its chip vendor ranking companies that designed chips strictly for use in its own products and not for sale on the merchant market. "The companies in this category were minor with no meaningful impact on market sizing," says Ford. "However, Apple is a major—potential top 10—player and we could not just drop these revenues from our market sizing."
Ford says IHS made a decision to develop an estimate of the value of the A8 chip based on how much it would command on the merchant market. IHS has developed a solid assumption for the market price of the A8 chip using the research from its own teardowns and ongoing coverage of the wireless semiconductor market, Ford says.
Questions or comments on this story? Contact: peter.clarke@ihs.com
Related links and articles:
IHS Semiconductor and Components research
Semiconductor Competitive Landscaping Tool
News articles: