Lighting vendor Tridonic has introduced a light emitting diode (LED) driver featuring a digital interface for use with existing mains cable in data transfer devices.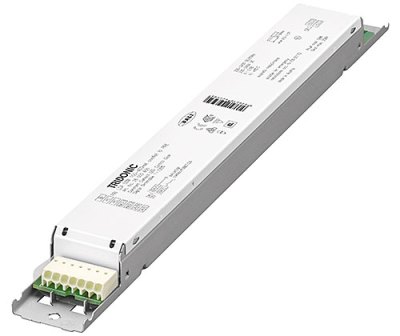 Tridonic LED driver LCA 50 W 100-400 mA one4all lp PRE. Source:LEDInside The LED driver, dubbed TALEXXdriver, is targeted at luminaire manufacturers, electrical contractors and other users creating a wide range of professional LED products. The interface allows for digital data—such as configuration parameters—to be transferred directly by means of the mains cable allowing for the upgrade of existing non-dimmable luminaire installations to be equipped with the latest dimmable LED generation.
The ready2mains interface included in the TALEXXdriver enables users to configure control gear by manually setting the output current and integrating it into existing test equipment, Tridonic says. This method speeds up data transfers and is less susceptible to error because no manual operations are required. Instead, the integration is done via an automated workflow resulting in potential cost savings for LED manufacturers, the company says.
Users of the TALEXXdrivers can choose between compact casing designs—C, SR and SC—a benefit for customers where space is often an issue.
Tridonic says the first three products in the driver series are linear low-profile devices:
LCA 50 W 100-400 mA one4all lp PRE
LCA 75 W 100-400 mA one4all lp PRE
LCA 100 W 250-700 mA one4all lp PRE
Questions or comments on this story? Contact peter.brown@globalspec.com
Related links:
News articles: