Internet giant Google has started a design effort with Chinese fabless chip company Rockchip to develop an application processor for the Project Ara modular mobile phone, according to a posting within the Google+ interest group section for Google's Advanced Technology and Projects.
Project Ara is the codename given by Google to a project to develop a customizable handset in which hardware can be swapped in and out, like Lego blocks. In this way users will be able to select the peripheral set, the camera, amount of RAM, battery size and so on and plug together a custom smartphone based on a universal development board. While the idea of customizable consumer smartphone is unlikely to compete in efficiency or optimization with products developed by IDMs and white box companies ,it could provide a cost efficient way of developing mobile systems for industrial, robotics, medical and automotive applications.
The project emerged in the spring of 2014 and Google reportedly expects the Project Ara phone to reach the market in 2015 backed by a third-party market of hardware and software developers.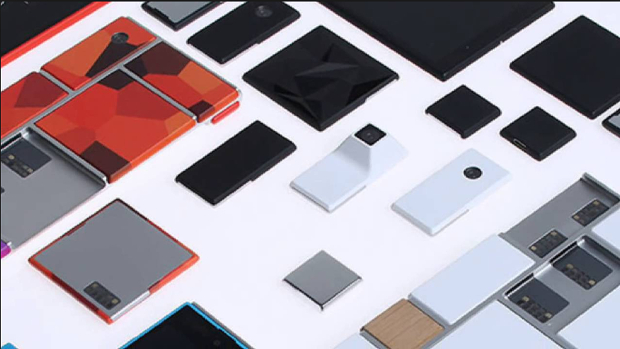 Build your own smartphone from bits based on UniPort protocol.
"We just kicked off an effort with Rockchip to create a mobile SoC with a native, general-purpose UniPro interface, so that it can function as an application processor in an Ara module without the need for a bridge chip," said Paul Eremenko, Head of Project Ara, Google ATAP, the Google+ posting. "We view this Rockchip processor as a trailblazer for our vision of a modular architecture where the processor is a node on a network with a single, universal interface – free from also serving as the network hub for all of the mobile device's peripherals," he said.
Eremenko said that a prototype of the Rockchip UniPro processor was expected to be available as a prototype early in 2015.
The reference to UniPro is to the UniPort-M protocol developed by the MIPI Alliance which has been adopted by Project Ara for its modules and their interconnection.
Toshiba, which is also a significant member of the Project Ara team, taped out a UniPort-M protocol network switch and bridges in August, Eremenko said. These ASIC devices are intended to replace FPGA implementations used in the first demonstrations of the system. MIPI UniPro is used in application processors, co-processors and peripheral devices and supports different types of data traffic including control messages, bulk data transfer and packetized streaming.
No information was provided as to what level of performance Google would be aiming for in the UniPro processor or whether it would use an ARM instruction set architecture, which is the de facto standard in mobile applications, or an alternative such as MIPS or Intel.
Fuzhou Rockchip Electronics Co. Ltd. (Fuzhou, China) is one of China's more successful digital startups and has been closely allied to ARM for much of its existence. Rockchip is a licensee of 64-bit and 32-bit ARM processor cores and the Mali family of graphics processor cores, which it has used to produce numerous SoC used in Android tablet computers. However, in May 2014 Rockchip announced that it was collaborating with Intel to deliver an Intel-branded mobile SoC platform, a quad-core application processor based on Intel Atom cores and integrated with Intel's 3G modem technology.
Other partners in Project Ara include Quanta Computer Inc. (Gueishan, Taiwan) and not-for-profit software developer Linaro.
To encourage hardware developers to get involved with Project Ara Google is offering a $100,000 prize for the creation of the most innovative module that must be submitted by October 31, 2014.