Chipmaker Intel and UK carmaker Jaguar Land Rover (JLR) have announced they are collaborating on infotainment systems for cars and that Jaguar Land Rover plans to open a software R&D center in Portland, Ore., to further the company's relationship with Intel Labs.
Jaguar Land Rover, which is owned by Tata Group (Mumbai, India), is already working with Intel on multiple programs to develop digital vehicle prototypes that connect cars with portable devices and the Internet.
The Portland facility will be Jaguar Land Rover's first dedicated software R&D operation, and it is intended to optimize a range of technologies being developed on the West Coast of the United States for automotive use, JLR said.
The Open Software Technology Center in Portland, which will open in 2014, will employ a team of around 30 infotainment specialists, including 16 software engineers. Facilities will include a multimedia creative suite, innovation spaces, development laboratory and a six-bay vehicle workshop.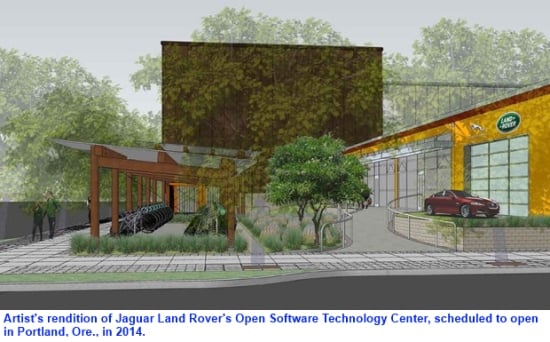 The Portland technology center is intended to complement research projects that will be started by the Jaguar Land Rover R&D team at a facility at the University of Warwick when it opens in 2016. These research projects include electrification, smart and connected cars and Human Machine Interface.
"Consumers expect their in-vehicle experiences to be an integrated part of their digitally connected lifestyle; this requires enhanced levels of connectivity and intelligence in the car. As part of our work with Jaguar Land Rover, we are exploring innovative ways to inform, entertain and assist drivers and passengers in a safe way—speeding development of unique experiences from the car to the cloud. Our goal is to accelerate opportunities for new types of in-vehicle services and applications in the Internet of Things," said Elliot Garbus, vice president and general manager of the automotive solutions division at Intel.
Related links: