Intel is taking its technology to the people. The semiconductor behemoth announced a collaboration agreement with Arduino LLC, the open-source hardware platform.
Arduino was launched in 2005 to simplify the process of electronic prototyping by technical neophytes to build interactive products. Arduino development kits and software programming interface enable non-technical enthusiasts to create interactive objects or environments. Arduino boards are available from distributors worldwide.
In an appearance at the Maker Fair in Rome, Intel CEO Brian Krzanich also unveiled the Intel Galileo board, the first of a new family of Arduino-compatible development boards featuring Intel architecture. Krzanich also announced a large-scale donation of 50,000 Intel Galileo boards to 1,000 universities worldwide over the next 18 months.
Maker Faires have sprouted in many non-traditional venues for a growing community of "makers." The events are often held in venues considered unusual for technology conferences.
Intel said it would work closely with the Arduino community on future products that bring the "performance, scalability and possibilities of Intel technology to this growing community of makers."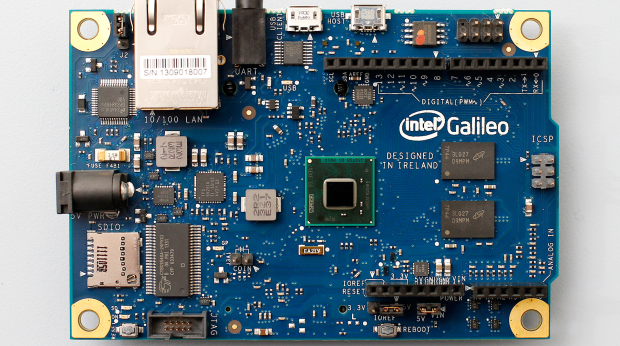 Intel is currently working with 17 universities across six continents to develop curriculum based on the Galileo board. The goal of the education effort is to put the power of Intel technology into the hands of as many educators and students as possible. The company expects to name additional universities in the coming months.
One recipient of Intel's expansion is Sapienza University. "The agreement signed between Intel and Sapienza University of Rome will give Intel access to the research excellence of Europe's largest university and they offer us the ability of a dedicated knowledge transfer structure gained from working alongside the technology industry," said Stephen Trueman, director of the Sapienza Innovation Center, in a statement.
Intel Galileo is expected to be available by the end of November.
The Arduino ecosystem includes a small electronic board that makes it easy and affordable to learn to program a microcontroller, a free software application used to program the board, and a growing inquisitive community.