TechInsights Teardown: Pico 4 headset
19 May 2023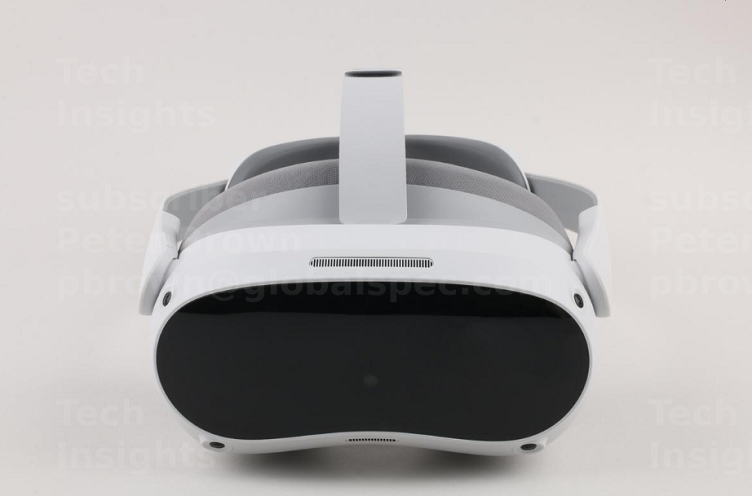 Virtual reality (VR) continues its growth path as more content becomes available through games, movies and other playable content.
Then there's the metaverse, which may or may not be a thing that is still happening depending on who you ask and who is investing in the so-called next big thing in shopping, art, fashion and entertainment. The main driver for the metaverse will be both VR headsets and augmented reality (AR), which uses both real world and virtual images to create a singular platform.
The fourth generation of Pico Technology's VR headset, called the Pico 4, is the latest for gaming and the metaverse. The headset includes an applications processor from Qualcomm and main memory from Samsung. Additionally, there are TFT displays and megapixel cameras that are included in the platform.
The following is a partial deep dive into the VR headset from Pico Technology performed by TechInsights.
Summary
2.6-inch TFT w/ chip-in-glass, 2160 x 2160 pixels
8 GB LPDDR3X SDRAM
16 MP BSI CMO
Released: September 2022
Price: $499
Availability: Worldwide
Target market: Consumer electronics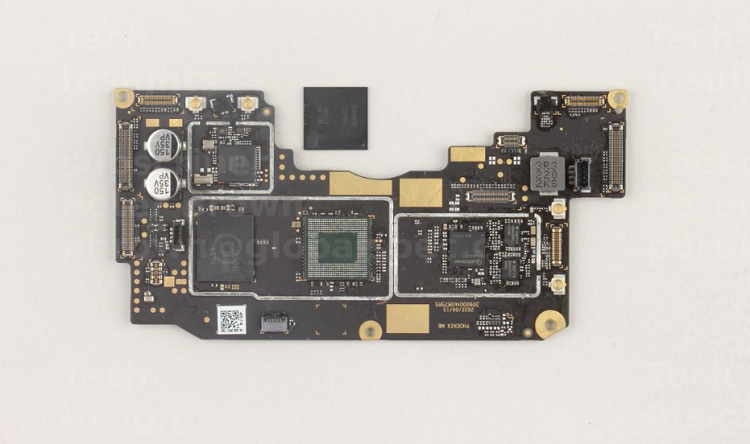 The main board of the Pico 4 includes all the major components found such as the Samsung memory and the Snapdragon application processor from Qualcomm. Source: TechInsights
Main board
The main board is the Pico 4 VR unit contains the main components needed to operate the headset such as the Qualcomm octa-core Snapdragon XR2 applications processor and Samsung's 256 GB TLC V-NAND flash and 8 GB mobile LPDDR4X SDRAM. Other components inside the main board include:
Four-channel ESD protection from Nexperia
5 GHz Wi-Fi front-end module from Qorvo
DPT RF switch from Maxscend
Bluetooth 5.0 LTE/Thread/Zigbee SoC from Nordic Semiconductor
AWINIC's display power management
OmniVision's camera power management IC
SG Micro 5 V step-up DC-DC converter
Arm 32-bit Cortex-M4 MCU from GigaDevice
Synchronous boost controller from Southchip
(Learn more about communications ICs on Globalspec.com)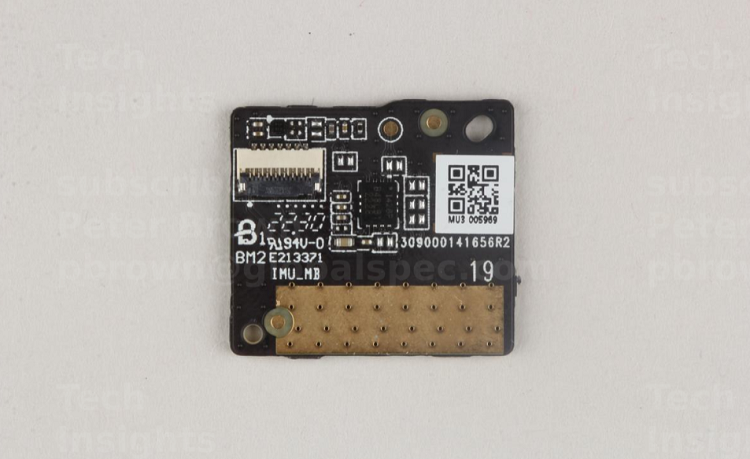 The sensor board of the Pico 4 VR headset features two MEMS devices for use in helping users navigate in virtual spaces. Source: TechInsights
Sensor board
The sensor board includes numerous microelectromechanical systems (MEMS) and sensors used in the operation of the Pico 4 headset. This includes the AKM Semiconductor three-axis electronic compass and the six-axis MEMS gyroscope and accelerometer from TDK-InvenSense.
(Learn more about MEMS devices on Globalspec.com)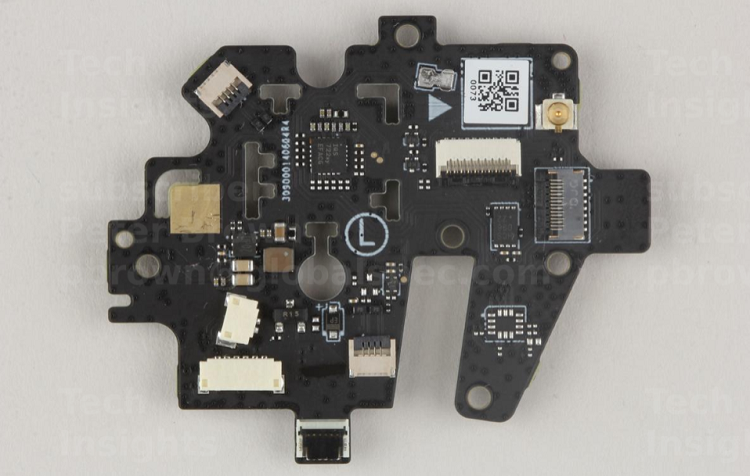 The controller board is one of two boards for the left- and right-hand controller systems of the Pico 4 VR headset. Source: TechInsights
Controller board
There are two controller boards with the Pico 4 VR headset system for the left- and right-side controllers that are used to manipulate the environment in the virtual world. The main electronic components found on these boards include:
Nordic Semiconductor's Bluetooth 5.0 LE/Thread/Zigbee SoC
SG Micro's 5 V step-up DC-DC converter and load switch
AWINIC's haptic driver
Onsemi's temperature sensor
Azoteq's capacitive proximity controller
(Learn more about sensor chips on Globalspec.com)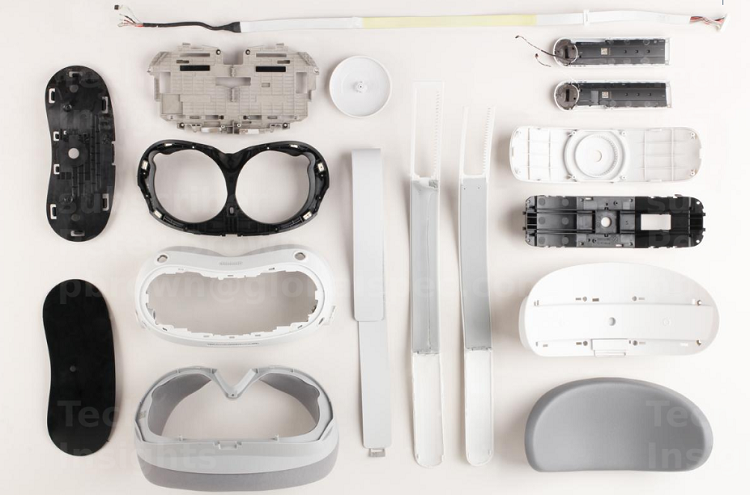 Some of the major components found in the Pico 4 VR headset platform. Source: TechInsights
Major components
$51.51 — Octa-core SnapDragon XR2 applications processor — Qualcomm (Qty: 1)
$19.83 — 256 GB TLC V_NAND flash memory controller — Samsung (Qty: 1)
$19.80 — 8 GB mobile LPDDR4X SDRAM — Samsung (Qty: 1)
$19.58 — Left display subsystem (Qty: 1)
$19.22 — Right display subsystem (Qty: 1)
$12.95 — 16 MP RGB camera subsystem (Qty: 1)
$10.76 — Lens (Qty: 2)
$8.37 — Wi-Fi 6/Bluetooth 5.1 moduel — Qualcomm (Qty: 1)
$8.18 — Battery subsystem — FPR Connectivity (Qty: 1)
$5.87 — Display frame (Qty: 1)

Find Free Electronics Datasheets