Audio and Video
TechInsights Teardown: Dream World Dream Glass AR headset
06 January 2023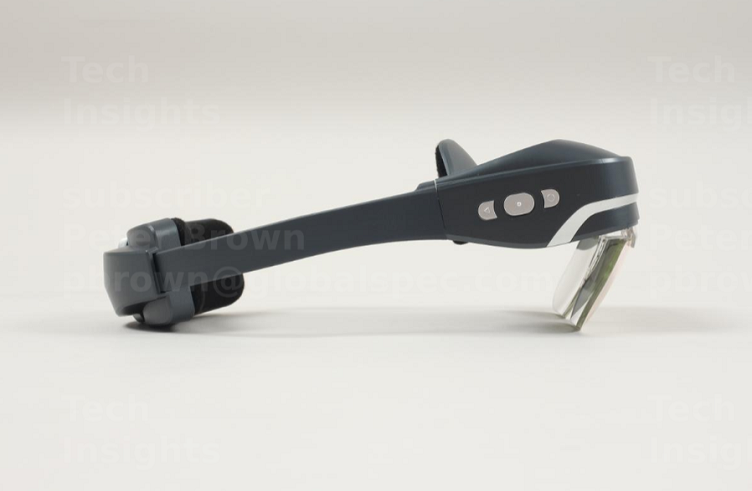 The metaverse was one of the major buzzwords in 2022, but it looks like this year will continue to follow the market path toward commercialization both for consumers and businesses.
Augmented reality (AR), virtual reality (VR) and extended reality (XR) were all a thing prior to the birth of the metaverse, used mostly for gaming or industrial applications. But now developments are accelerating in anticipation that the market will likely grow tremendously in the coming years. Or it could continue to trudge along with mostly early adopters being the main users.
Enter Dream World's Dream Glass Lead Pro AR goggles. The AR headset features a Snapdragon processor and 3 GB of mobile synchronous dynamic random access memory (SDRAM) as well as a host of microelectromechanical systems (MEMS).
Summary
Qualcomm Snapdragon XR1
32 GB internal memory
3GM mobile SDRAM
Price: $1,499
Release date: January 2022
Availability: Worldwide
Target market: Consumer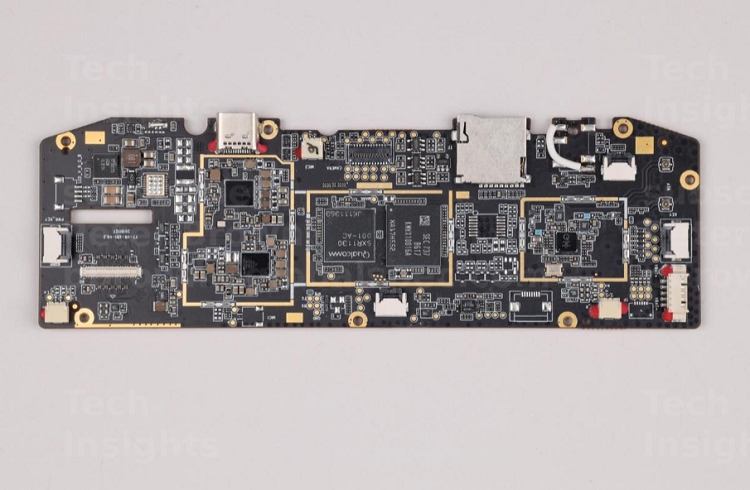 The main board of the Dream World Dream Glass AR headset includes the memory, main processor, MEMS and much more for the AR goggles. Source: TechInsights
Main board
The electronic components found on the main board of the Dream World Dream Glass AR headset are dominated by the Qualcomm octa-core Snapdragon XR1 applications processor and the Samsung multichip memory module with 3 GB of LPDDR4 SDRAM, 32 GB MLC NAND flash and a memory controller. Other components include:
Will Semiconductor's analog switch
Microne's LDO regulators
AWINIC audio amplifiers and RGB LED drivers
On Semiconductor's two-port USB 2.0 switch
Rohm's DC/DC converter
Qorvo's 5 GHz Wi-Fi front-end module
TDK-InvenSense's six-axis MEMS gyroscope and accelerometer
AKM's three-axis electronic compass
(Learn more about memory semiconductors on Globalspec.com)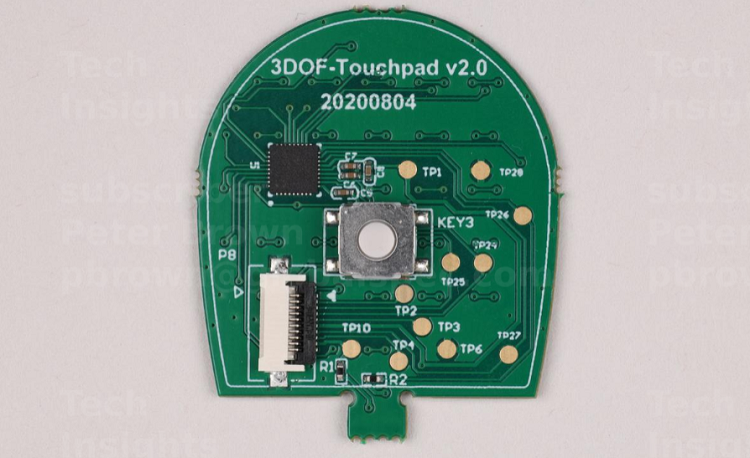 The touchpad board is the main brains of the separate controller that comes with the Dream World Dream Glass AR headset. Source: TechInsights
Touchpad board
The touchpad board for the Dream World Dream Glass AR headset is used as a secondary controller for the goggles. It contains a capacitive touchpad controller from Melfas.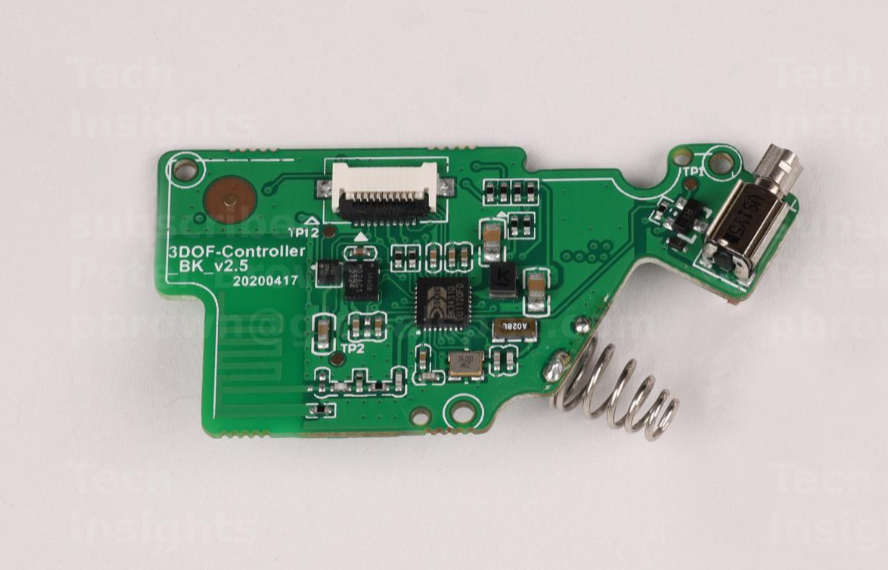 The controller board contains multiple MEMS and systems to help the operation of the mixed reality in the Dream World Dream Glass AR set. Source: TechInsights
Controller board
The controller board inside the Dream World Dream Glass AR headset includes the following electronic components such as:
TDK-IvenSense's six-axis MEMS gyroscope and accelerometer
iSentek's three-axis magnetic sensor
Beken's Bluetooth 5.0 system-on-chip
(Learn more about MEMS devices on Globalspec.com)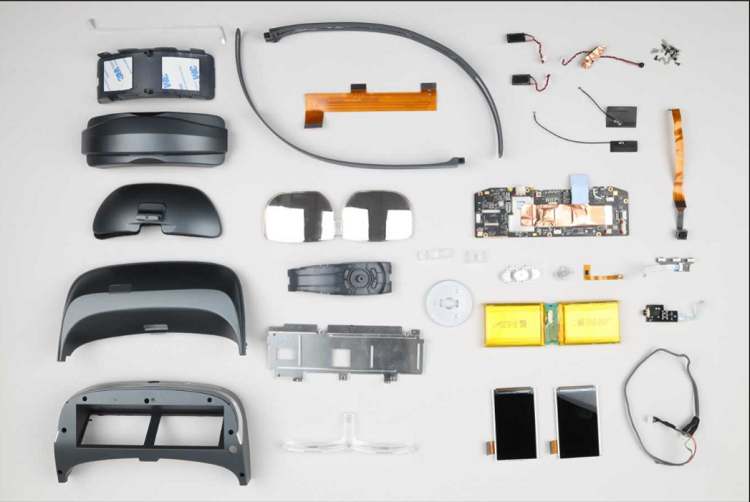 The complete components found in the Dream World Dream Glass AR headset. Source: TechInsights
Manufacturing cost breakdown
$57.43 — Integrated circuits
$23.24 — Display subsystem
$14.24 —Modules, discretes and connectors
$11.32 — Non-electric parts
$9.73 — Other subsystems
$9.54 — Camera subsystem
$7.12 — Battery subsystem
$5.88 — Substrates
$4.60 — Component insertion
$2.74 — Final assembly and test
$1.51 — Card test

Find Free Electronics Datasheets