Canada-based air sanitization solution provider AIR Alpine Innovative Research Inc. has designed its Air Sniper Induct 300 W Supplemental Air Sanitization Systems to fit seamlessly within a new or existing HVAC system to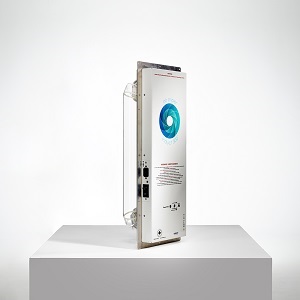 Source: AIR Alpine Innovative Research Inc. provide supplemental air sanitization throughout the facility.
The unit is intended to be used for air sanitization inside of a sealed air chamber in either the return or supply plenum of HVAC equipment, allowing for continuous sanitization of airflow up to 7,500 ft3/minute. The 300 W ultraviolet bulb equipped on the Induct will turn on when airflow is detected and provide air sanitization that is proven to kill 99.99% of airborne contaminants while producing no ozone.
Standard 110 V and 208 V versions are available, as is a building automation system-compatible unit.