California-based Pasternack, an Infinite Electronics brand, has introduced a series of programmable attenuators for electronic warfare (EW), test and measurement, and electronic countermeasure applications.
According to Pasternack, the new line of programmable attenuators generates different values of radio frequency (RF) and microwave signal attenuation, and reportedly provides +/-0.7 decibel attenuation accuracy and a switching speed of 0.35 microseconds.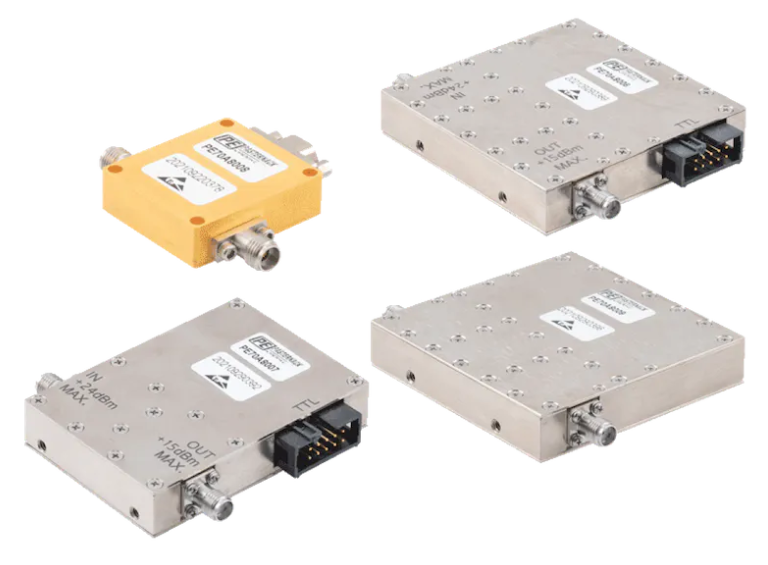 Source: Pasternak
The programmable attenuators are available in TTL, USB or relay-controlled options, and include SMA, N-Type and 2.92-mm female connector options.
The new line of attenuators covers broadband RF, microwave and millimeter-wave (mmWave) frequencies ranging from DC to 40 GHz. Their attenuation ranges from 31 decibels to 95 decibels with 0.5 decibels and 1 decibel step sizes.
Further, these programmable attenuators are designed with military-grade coaxial packages and an operational temperature range from -40° C to 85° C.
For more information, visit the Pasternack website.