Newark has expanded its inventory of Multicomp Pro products to offer customers everything they need for their industrial control panels.
"Control panels are the hearts and brains of industrial designs and are essential to keeping operations running safely and reliably," said Cliff Ortmeyer, global head of technical marketing at Newark. "We're thrilled to be able to offer this extensive line card of Multicomp Pro products to help engineers find everything they need to build and maintain high-quality control panels at an affordable price."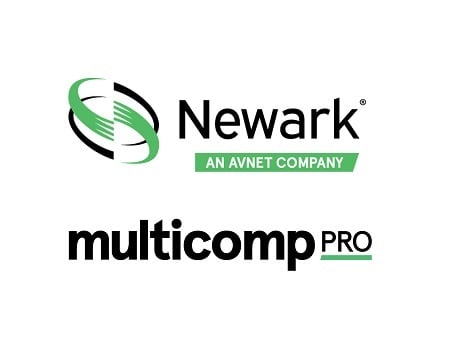 Newark's line of Multicomp Pro products provides everything from the exterior enclosures and cabinets to the cables, stop switches and wires, circuit protection, DIN rails, terminals, relays and converters that go into industrial control panels. Newark's line of Multicomp Pro also offers the cable management, cable ties and heat shrink needed for safe industrial design. In addition to the wide range of products, Newark's line of Multicomp Pro has added new software, which is now available to help engineers label their control panel cables, and all the test equipment and hand tools engineers need for maintenance and repair.
Some of the new Multicomp Pro products available for control panel building and design include:
Multicomp Pro has also extended its range in industrial connectors offering ruggedized interconnect products including environmentally sealed products for outdoor applications, miniature connectors for space-limited projects, and snap-in connectivity for ease of use. These new ranges are suited to automation, process and control, medical, test and measurement plus many more applications.
Multicomp Pro is developed by engineers for engineers and features products and components that meet the quality standards engineers require and the value they need to build and maintain industrial control panels at a lower cost without sacrificing quality.
Newark customers can explore the expanded Multicomp Pro product offerings and learn more about how Newark can help them build quality industrial control panels for less.