Electronics and Semiconductors
TechInsights Teardown: Bosch Automotive Infotainment Unit
24 June 2022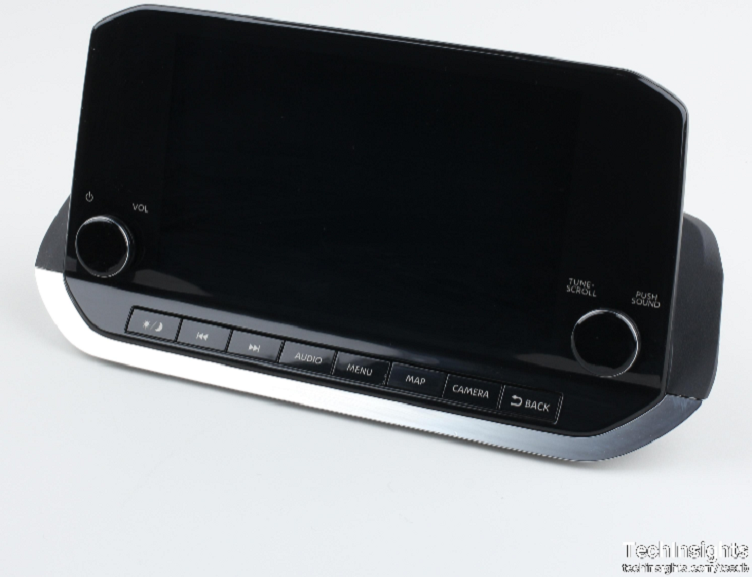 Infotainment has become a huge part of the automotive industry as more features have been added to vehicles over the years to satisfy consumer need for entertainment, navigation and connectivity.
Nearly every new model of vehicle has some type of infotainment source inside the car whether it be navigation directions, Bluetooth or Wi-Fi connectivity for internet-enabled devices or media streaming of services such as Netflix or Hulu.
Infotainment units include a host of features from a variety of internet connectivity solutions to satellite for radio services.
The Bosch Infotainment unit includes the processors, memory and subsystems that enable these features inside vehicles. What follows is a partial deep dive into the infotainment system from TechInsights.
Summary points
Quad-core Arm automotive applications processor
1 GB DDR3 SDRAM
64 GB MLC NAND Flash
Target market: Automotive
Released: September 2020
Pricing: $3,250
Availability: Worldwide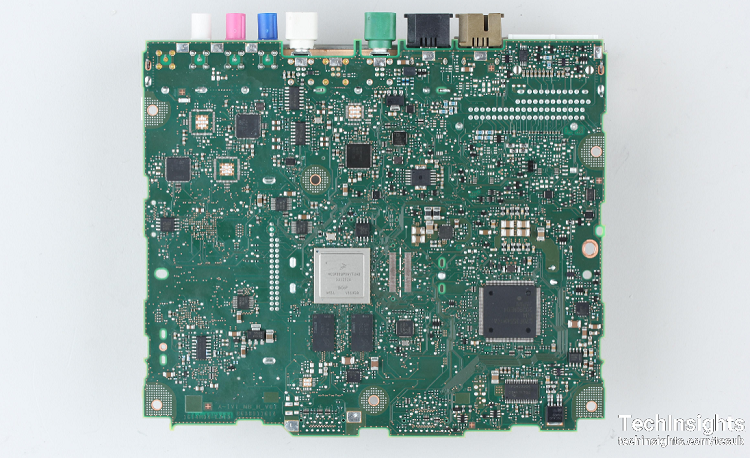 The main board of the Bosch Infotainment Unit includes the main processing power and memory of the device to power functions. Source: TechInsights
Main board
The main board houses the control functions of the infotainment unit including DDR3 SDRAM from Micron Technology, NXP Semiconductor's automotive applications processor and a 32-bit microcontroller from Renesas. Other electronic components include:
Nexperia's dual Schmitt-trigger inverter and quad 2-input and gate
Maxim's 3A slap-down DC-DC converter
Infineon's 120 mA LDO regulator
Texas Instruments' dual synchronous slap-down controller
On Semiconductor's LDO regulators
Macronix serial flash memory
ST Microelectronics' operational amplifier
(Learn more about microcontrollers on Globalspec.com)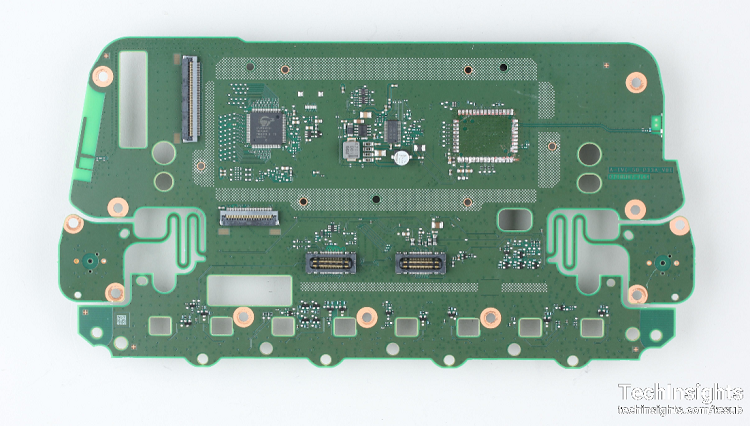 The auxiliary board of the contains the touchboard and LED controls for the entire Bosch Infotainment Unit. Source: TechInsights
Auxiliary board
The auxiliary board of the Bosch Infotainment unit contains the touchscreen controller from Infineon and the LED drivers, LDO regulators and MOSFETs from Rohm.
(Learn more about discrete components on Globalspec.com)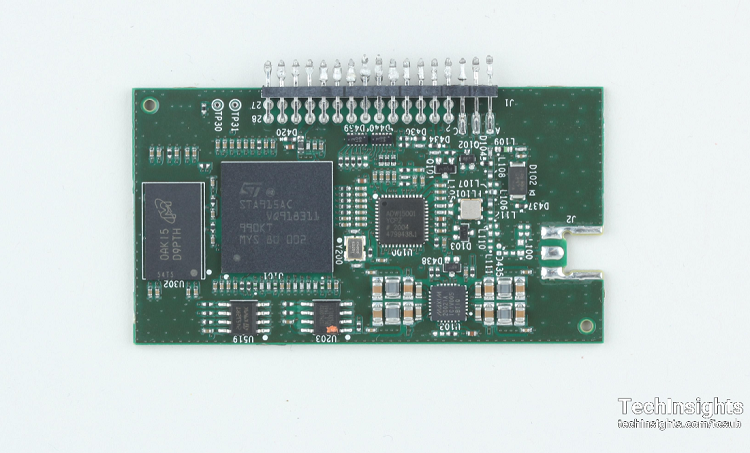 The satellite board contains the electronics components that are used to connect satellite radio to vehicles. Source: TechInsights
Satellite radio board
The satellite radio board of Bosch Infotainment unit includes the electronic components that are needed to allow for satellite connections inside the car. The electronic components include:
Micron's DDR3L SDRAM memory
Satellite radio receiver and EEPROM memory from ST Microelectronics
Maxim's quad step-down DC-DC converter
Satellite digital radio RF front-end from Analog Devices
Serial flash memory from ISSI
(Learn more about flash memory chips on Globalspec.com)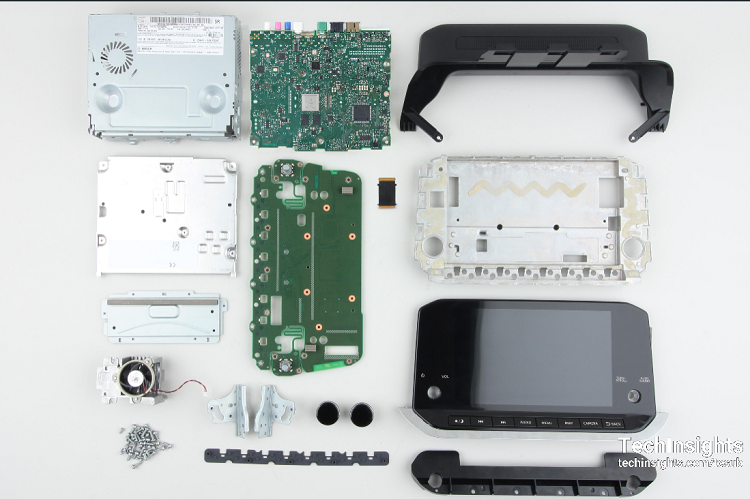 The complete components of the Bosch Infotainment Unit after the teardown. Source: TechInsights
Manufacturing cost breakdown
Integrated circuits — $83.60
Modules, discretes and connectors — $48.28
Display subsystem — $44.24
Non-electronic parts — $43.47
Other subsystems — $32.17
Substrates — $19.98
Component insertion — $13.20
Card test — $4.46
Final assembly and test — $2.15

Find Free Electronics Datasheets