Advanced RF Technologies Inc. has launched a high-power 5G repeater, the first commercial grade device ever introduced by the company.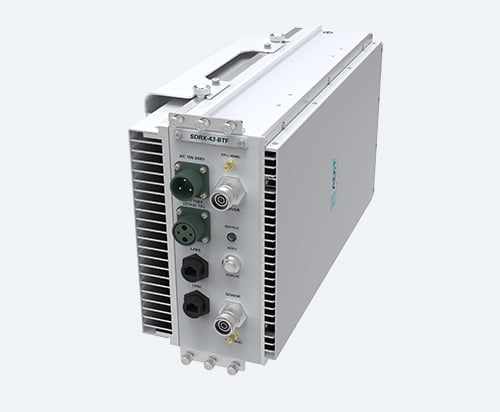 The SDRX-43-BTF repeater can be installed as a standalone device or slotted into alternative networks for metropolitan or rural areas. Source: Advanced RF Technologies Called the SDRX-43-BTF, the repeater supports the entire Broadband Radio Service (BRS) spectrum and allows for cost-effective 5G wireless upgrade. The repeater can be installed as a standalone solution or slotted into alternative to base stations in metropolitan or rural areas.
The repeater includes digital signal processing filters to eliminate channel interference to allow band selectivity and the repeater can be configured and monitored remotely using a user interface.
The SDRX-43-BTF features include:
Up to three non-contiguous selectable channels.
Each selectable channel can support from 5 to 100 MHz.
Supports both LTE + 5GNR or 5GNR standalone.
Up to 20 W composite DL output power.
Up to 95 dB of gain with selectable gain range of 40 dB.
Built-in ALC function to prevent overpower.
Smart repeaters take signals from nearby cell sites, amplifies the signals from those sites and re-transmits them to areas without coverage or to underserved areas. Repeaters are beneficial in dense urban areas with multiple buildings and floors like apartment buildings and dormitories. Installing repeaters between the cell site and the area being served can amplify the signal and increase the 5G footprint.