Which trends will distinguish the engineering of the future? How has Eplan aligned its solutions and services for the coming challenges its customers will be facing? These and many other questions will be addressed by the experts from solutions provider Eplan over two full days and several time zones during the 2022 Eplan Virtual Fair, taking place in the run up to the Hannover Messe event on May 4 and May 5.
Eplan partners including ABB, Beckhoff, Phoenix Contact and Rockwell Automation will also be sharing their concepts and best practices with attendees during the event. "We're very pleased that this year's Eplan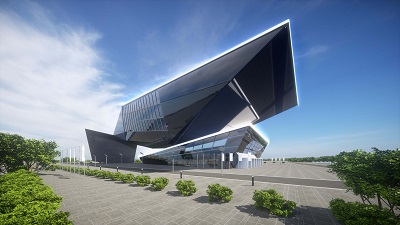 Source: Eplan Software & Service GmbH Virtual Fair will be focusing entirely on collaboration in engineering," said Eplan managing director Haluk Menderes. "Collaboration between stakeholders in the ecosystem, not to mention between Eplan and its customers, is everything — and we're happy to be bringing it to an international stage."
The workflow sets the tone in engineering
Timothy J. McCain, responsible for the Digital Partner Program at Rockwell Automation, will be presenting practical insights into the ecosystem of industrial automation from the point of view of a global player. Vice president of industrial cabinet solutions Dr. Andreas Schreiber at Phoenix Contact will be demonstrating the potential that standardized, AML-based workflows hold in "Smart Engineering and Production." The partner keynote presentation by ABB will be focusing on electrical engineering using Eplan and ABB e-Configure; those interested can look forward to seeing how just a few clicks gets configuration started in a talk by ABB global data center segment manager Aleksandar Grbic.
Collaboration is everything
Other Eplan customers will be sharing their best practices with attendees: President Brenden Fritz of Automation Drive Systems in Omaha, Nebraska, will be taking attendees on a journey to digital prototyping — using the augmented reality features in eView Free AR, he will show how his company utilizes its potential in control cabinet manufacturing. BEB Solutions CEO Jens Brinkmann will be sharing completely new avenues in 3D cabling using Eplan Harness proD. Additional companies that participate in the Eplan Partner Network will have their own presentation areas in the virtual space and will also be available to answer questions in chat.
Eplan Austria, Portugal, the Czech Republic and Hungary, as well as Brazil and Canada, will be holding live session in those countries' national languages and will be available for questions in chat. As in years previous, inspiring industry topics from the automotive, energy, building technology and process industry sectors will round off the numerous live talks.
The better the communication, the more successful the project
On day one there will be seven different live demonstrations on software topics and experts will be giving practical insights into the innovations of the Eplan Platform. The conference program will also be taking a look at the manifold opportunities the Eplan Cloud offers and examine the potential efficiency gains of the integrated value chain in panel building and control cabinet manufacturing. A live (video) chat will offer participants the possibility to network in virtual space, and there will be lots more fun on the agenda with a prize draw.
Those interested can register free of charge.