Test and measurement engineers will want to mark their calendars: The Automotive Testing Expo is back. The event is slated for Oct. 26-28, 2021, at the Suburban Collection Showplace in Novi, Michigan, a suburb of Detroit. According to expo founder and UKi Media & Events CEO Tony Robinson, there is a "100 percent commitment" to running the show.
"Right now, there is a big demand for the expo," Robinson is quoted as saying on the Automotive Testing Expo 2021 event website. "Everyone we talk to is saying 'We'll see you in Novi.' There is definitely a huge demand for the industry to get out and see what's new. Two years between shows is a massive gap in a fast-changing world."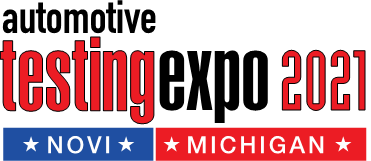 The next Detroit-area edition of the Automotive Testing Expo runs Oct. 26-28, 2021. Source: UKi Media & EventsFeaturing more than 300 exhibitors and attracting over 6,000 attendees, the event bills itself as America's largest vehicle and component testing and validation technology and services exhibition. Visitors can expect immersion in a wide range of automotive testing topics, including:
Advanced driver-assistance systems (ADAS)
Automated test equipment (ATE)
Autonomous vehicle simulation, testing and validation
Calibration
Data acquisition, data capture and signal analysis
Electric powertrain testing
Electrical systems and battery testing
Electromagnetic compatibility (EMC) and electrical interference testing
Electronics and microelectronics testing
5G and communications test and verification
Full-vehicle test rigs, vibration and shock testing
Laboratory instrumentation
Quality testing and inspection
Sensors and transducers
Software test and development
Telemetry systems
Test facility design
Test management software
Test simulation
The show will be held alongside the Automotive Interiors Expo 2021, which focuses on areas such as specialty finishes, fabrics and shape-forming materials; and the Autonomous Vehicle Technology Expo 2021, which looks at areas such as vehicle-to-roadside communications, vehicle-to-vehicle recognition systems and navigational technologies. The latter event also includes conferences on legal issues and liabilities surrounding ADAS and AV technologies.
For those unable to attend the expo in Novi, Michigan, it's worth noting that sister events are also slated in other parts of the world, including: