Digital Signage
Better, faster, more intuitive products begin with upfront HMI design
10 September 2021
Status indicators are everywhere, an integral part of daily life, from the moment we wake up and brew our coffee to the dashboard of our cars.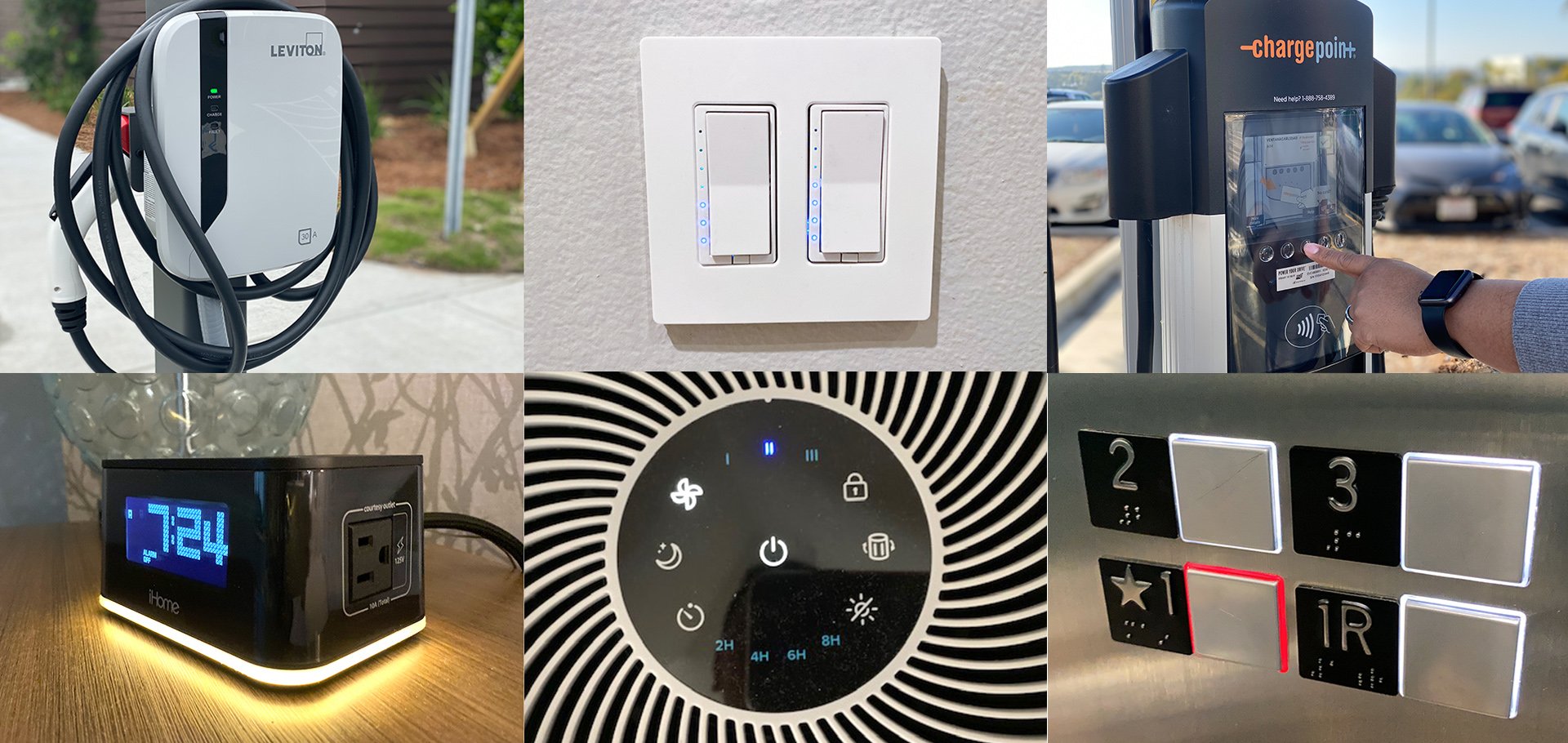 Figure 1: Status indicators are everywhere. Source: VCC
These indicators may seem less significant in our everyday activities. But when effective design principles aren't applied effectively to equipment in the workplace or other environments, the stakes are quite a bit higher.

Figure 2: All industries are increasingly expecting a clean, modern aesthetic.
While engineers can leverage many new tools and technologies to create new products and devices — including simulation software, 3D prototypes, CNC prototypes and the like — the design process is far from easy. Here's why:
Consumers expect sleek, intuitive design
No matter how complex the device may be, end-users in all industries are increasingly expecting a clean, modern aesthetic. In many cases, designers must balance the opposing forces of complex inner workings and a streamlined exterior.
Product design is no longer just about the device
An entire experience must be created that goes well beyond on/off indication. When proper time, attention and planning are given to think through every aspect of the user experience, the result is a successful product. Alternatively, when certain elements of the UX are determined later, the design and ultimately the end-users suffer.
Timing matters
When key decisions are made about the footprint of a device without putting much consideration into the interface design, compromises must be made.
The case for prioritizing HMI design
According to UX Planet, fixing a problem in development is 10 times more expensive than when a product is in design. Worse yet, it is 100 times costlier to correct or modify a product after its release.
Products that are designed well are more successful, make people feel good about using them and drive brand loyalty.
On the other hand, poorly designed products are an occupational hazard. EU-OSHA, the European Union's workplace safety organization, identified HMIs as an emerging risk because Complexity of new technologies and processes add an additional stress and mental strain to operators and poor or overly complex interface design leads to errors and even safety incidents.

Figure 3: Products that are designed well are more successful. Source: VCC
Done poorly, a host of negative outcomes could occur, including:
Light bleed or light loss
Hot spots
Poor visibility
False readings
User fatigue
Operator error
Safety incidents and injuries
Diminished user experience
These outcomes can lead to negative and serious consequences, many of which could have been avoided if interface decisions were made sooner.
The true test of effective product design? Operation so seamless users don't even think once about it. For this level of success, HMI design must be front and center in product development.
Late-stage design decisions impact overall quality
Late design decisions hurt the end product and are often caused when the designers or engineers don't fully understand the product applications, don't consider all aspects of the end-user and underestimate the importance of good HMI design.
Without asking the right questions and accounting for indication (which is often an afterthought), designers can find themselves with their hands tied later on in the process.
Fortunately, there are several best practices engineers can implement to ensure faster, better product design that enhances the experience.
Understand the complexities of light pipe design
Many incorrectly assume that a light shining through a light pipe will follow the shape of the pipe to its intended destination. However, several other factors come into play, such as:
Light pipe materials have different reflective indices and visual properties.
The wrong light pipe shape can lead to light loss and inefficiencies.
TIR and refraction must also be considered to find the "sweet spot" regarding the critical angle for optimal performance.
By collaborating with the right experts and learning more about the limitations and complexities of light pipes, engineers can set themselves up for success.
Write a thoughtful product requirement document (PRD)
Start with the end in mind, then draft a comprehensive PRD. PRDs should include:
Application environment/use cases
What the product does
How it will be used
Functional requirements
The user's needs and expectations
Usability requirements
Technical requirements
Integration with other systems, if any
Timeline
Budget
Assumptions
Design constraints and dependencies
But, what is the best way to go about determining this information? Consider the device from every angle:
Who will use it?
How will it be used?
What does safe operation look like?
What are the working conditions?
Which materials will be used?
Are there power requirements?
Size requirements?
Are you building on existing brand equity or creating something new?
What is the visual vocabulary?
Will there be a single indicator to communicate multiple functions, or will multiple indicators be used?
Will text, color, symbols or a combination of these be used?
Take 100 steps back from the device itself to answer these questions to carefully think through the user experience:
Put yourself in the end-user's shoes
Present all necessary information for a single decision process visible at the same time
Conduct usability testing
Design for human error
Avoid information overload
Let function lead the design (not form/aesthetics)
Develop a few design options for validation and testing with a comprehensive list of design inputs and a solid PRD.
Validate early and often
Customers should use tools to test ideas prior to investing in tooling.
Light ray simulation
Conduct light simulations at various stages of development to ensure maximum effectiveness of the design.
Prototypes
Don't wait until the design is almost complete to get a working prototype. Thanks to 3D printing, prototypes can be created quickly and are very close to the end product when it comes to performance.
For example, the design team prints SLA prototypes in house to help validate designs prior to tooling. By adding a polishing process to the prototypes, VCC can attain 90% accuracy compared to the finished product.
Prototype, test, repeat until it's perfect.
When all of these steps are utilized to make early-stage design decisions before any tooling or constraints have been identified, the end result is an intuitive product with optimized performance and a positive user experience.
But what happens when constraints are in place?
There's still (some) hope when designs are locked in
There may be instances where status indication decisions are made too late in the development process for the ideal design. But, experienced engineers and other experts have a few tricks up their sleeve to help optimize performance and efficiencies later in the game.
Consider the following examples.
Medical device
A medical device in development needs a larger light pipe than the already-tooled footprint will allow. The illumination of the light pipe is only at 40% brightness. Is the manufacturer stuck with a product that could yield low visibility and a poor user experience?
Leveraging optical engineering expertise, the designer could add a texture or pattern to the existing, too-short light pipe to scatter the light and bring the brightness level up to 80% while increasing uniformity.
Consumer electronics device
A consumer electronics OEM was experiencing poor light pipe performance on a device, and the tooling was already completed. To optimize the design without any significant edits to the LEDs, housing or PCB, the customer was able to:
Develop a narrow light pipe to capture more rays
Reduce the distance between the LED and the entrance surface
Include the proper angle for TIR
Add interior finishes and patterns to the light pipe to help with TIR
Incorporate an SPI bead blast finish for enhanced uniformity

Figure 4: Before and after renderings. Source: VCC
By making these tweaks to the design pipe when the design was already set, VCC took efficiency from 2.66% to 13.55%.
Because indicator design decisions were made late in the process, the position of the PCB caused significant interference with the light pipe. Imagine how much better the product would be if an optical engineer or expert were brought in before the schematic, Gerber file and tooling were finalized
This client case is the perfect example of how important early indicator decision-making is and the types of design constraints that can be imposed without it.
Another common issue for locked-in product designs? Multiple LED light bleeds.
When the lights bleed into each other, it can create more than just an unwanted glow or hotspot in the chassis. These bleeds can cause operators to have false readings on equipment that could be unsafe, ultimately jeopardizing their safety.
But when the product design or tooling is already set, experts could make some small tweaks to improve overall efficiency, such as:
Adjusting the shape of the light pipe
Sourcing a light pipe with a more appropriate viewing angle
Adjusting the distance between the light pipe and LED if possible
Applying patterns and surface finishes to improve the light performance, increasing efficiency and uniformity ratio
If indicator decisions were made earlier in the design, the light pipe materials, distance between LED and light pipe, and viewing angle could have been optimized from the start.
No matter the application or industry, making interface design decisions early on will lead to a better product, user experience and in most cases, production efficiencies.
There may be several instances where a standard light pipe solution will meet design specifications. But when a custom light pipe is needed, the earlier design decisions can be made — with input from experts — the better the end result will be. Contact VCC to discuss an upcoming project, or check out the free Light Pipe Design Guide.
Find Free Electronics Datasheets