Pipeline workers are requiring better record-keeping capability and increased accountability in the field. New standards, including ASTM F3124, have been implemented to govern the collection of data from thermoplastic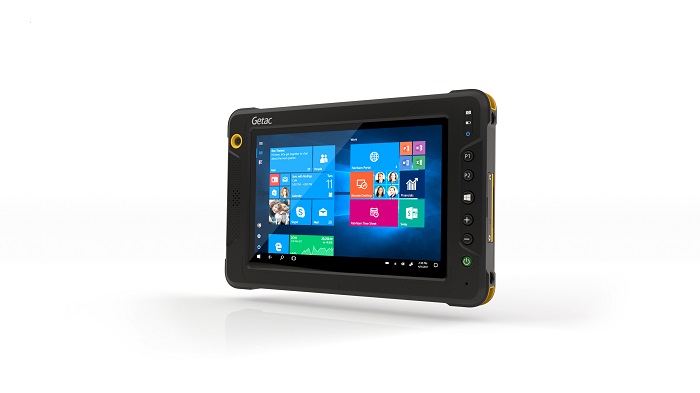 Getac ZX70 fully rugged tablet. Source: Getac pipe fusions. McElroy, a manufacturer of pipe fusion equipment, will incorporate the Getac ZX70 fully rugged tablet into the company's DataLogger 6 solution to help assure quality in the field. The ZX70 made the cut due to its design, Android 6.0 platform, custom RS232 adapter and the company's exceptional customer service. In addition to building a product to customer specs, Getac's sales and support team worked together to help McElroy develop the solution.
The new DataLogger 6 from McElroy captures the most important information related to fusion operations. The device lets users more easily add improved traceability and a higher level of assurance that pipelines were fused properly before they begin operation.
Getac is a key subsidiary of MiTAC-Synnex Business Group. Its ZX70, 7-inch Android tablet exceeds McElroy's specifications and includes a custom RS232 adapter, which uses the ZX70 dock connector. The RS232 also met McElroy's ruggedized tests to withstand the extreme environments that are common in the industry. The Getac ZX70 has an IP67 rating for dust and water resistance, and meets MIL-STD 810G — which requires the ability to survive drops of up to six feet onto a hard surface.