MediaTek has expanded its Helio G series with the addition of the Helio G96 and Helio G88. These system-on-chips (SoCs) will give device makers the ability to provide powerful smartphone features with cutting-edge display and photography capabilities.
The Helio G96 SoC offers support for 120 Hz displays with up to FullHD+ resolution for smoother scrolling of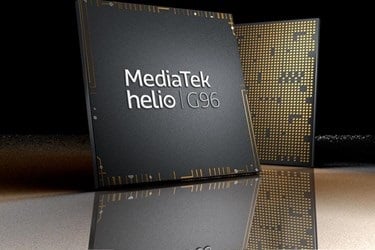 Source: MediaTekwebpages and animations in apps. The SoC's 120 Hz display support has no limitation in the display driver integrated circuit supply, C-phy or D-phy interface, and supports both LCD or AMOLED displays. Combined with support for up to 108 MP cameras for more detailed images, fast Cat-13 4G LTE WorldMode modem integration, dual 4G SIM and VoLTE and ViLTE services, as well as its Intelligent Resource Management Engine and Networking Engine, the Helio G96 has been developed to bring a broad range of features and capabilities to 4G smartphones.
Announced in tandem, the Helio G88 SoC supports fast 90 Hz display capabilities to mobile app and operating systems. Its octa-core CPU features two Arm Cortex-A75 CPUs operating at up to 2.0 GHz, enabling responsive reactions, fast app loading and camera captures.