Researchers from the University of Rochester and Case Western Reserve University created an optical coating that can reflect and transmit a wavelength or color. This is the first time a coating has been able to achieve this effect.
Optical coatings have been used to better reflect certain wavelengths of light from lenses or devices to transmit certain wavelengths. For example, a coating on tinted eyeglasses that can block out UV or blue light.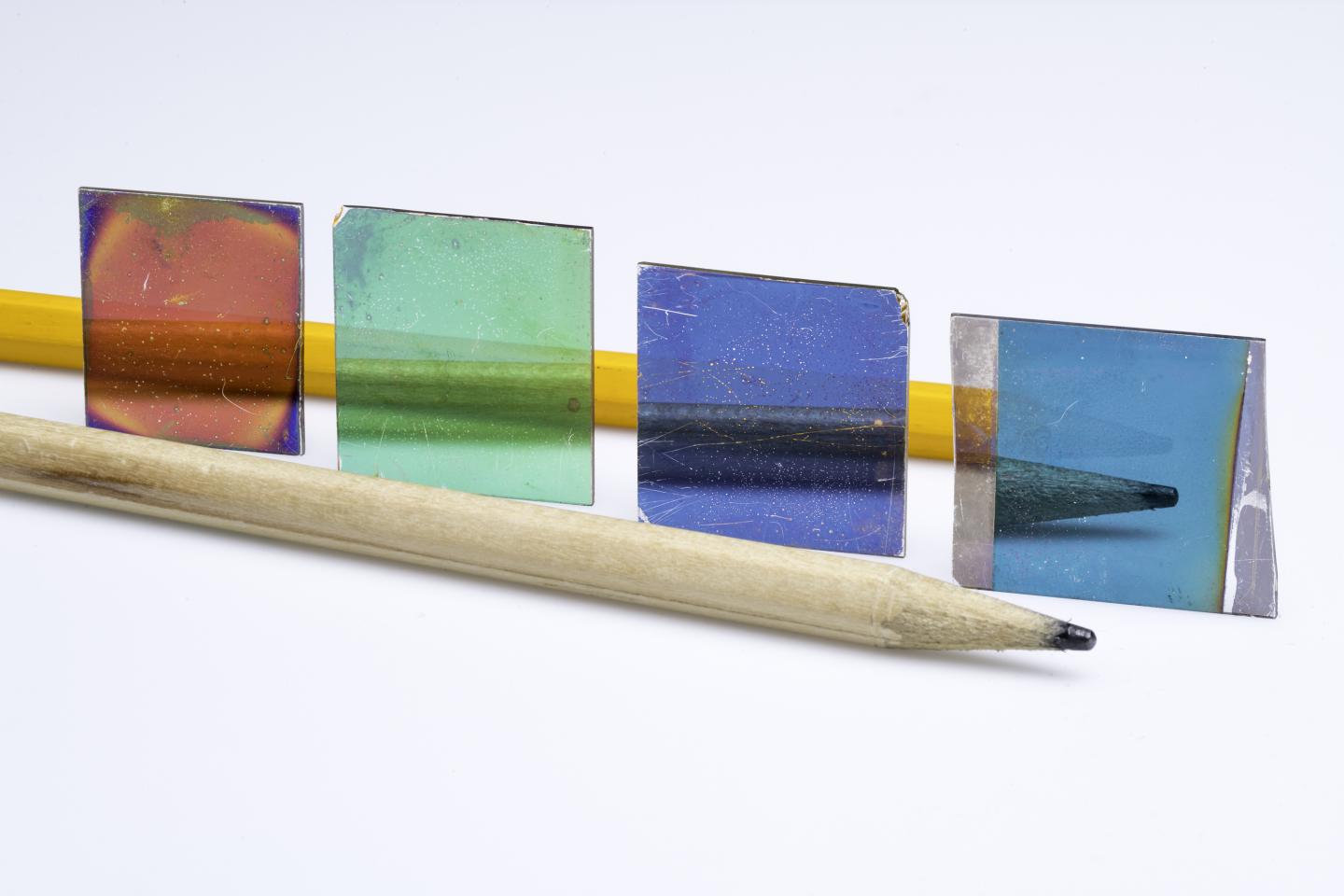 Researchers developed an optical coating that exhibits the same color in reflection and transmission. Source: University of Rochester/J. Adam Fenster
The team created a new class of optical coatings called Fano resonance optical coatings (FROCs). FROCs can be used on filters to reflect and transmit pure colors.
The coating can be customized to fully reflect a narrow wavelength range, allowing users to precisely control the wavelength. This is a low cost and high-performance alternative to other coatings. It can also be used to separate thermal and photovoltaic bands of the solar spectrum to improve the effectiveness of devices that use hybrid thermal-electric power generation. The team says the new technology could lead to a six-time increase in the life of photovoltaic cells.
A paper on the new technology was published in Nature Nanotechnology.