New Yorker Electronics and Fortasa Memory Systems have formalized a franchise distribution agreement for the supply of solid state memory solutions. New Yorker Electronics will now stock Fortasa SATA interface, PATA interface, flash cards, PCIe interface and USB interface and will deliver on Fortasa custom design products.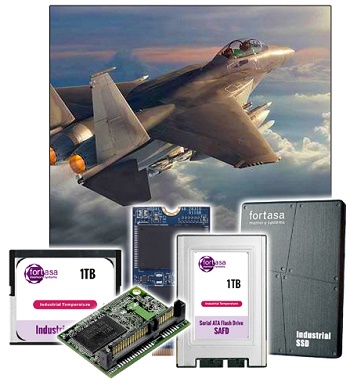 Source: New Yorker ElectronicsFortasa Memory Systems offers industry standard as well as unique and non-commodity data storage solutions. Fortasa's storage solutions have been successfully deployed in a wide range of industries such as industrial automation, life sciences, government and defense, automotive and many others.
Headquartered in Silicon Valley, California, Fortasa is fully ISO 9001:2015 certified and offers the broadest product portfolio of storage solutions supporting multiple bus interfaces and form factors. Fortasa's products are offered in standard and industrial temperature ranges with extended security and custom form factors and features.
According to Fortasa general manager Samuel Nakhimovsky, "With the new distribution agreement with New Yorker Electronics, we greatly extend our sales reach into critical industrial and defense related customer base where our high reliability and feature rich solid state drive add the greatest customer value. This agreement forms a win-win relationship for both companies," he added.
As a franchise distributor for Fortasa Memory Systems, New Yorker Electronics supplies its full portfolio of PC memory cards; secure digital, microSD, CFast and CompactFlash cards; PATA/IDE, PCIe, SATA interface and USB interface options.