Pinrex Technologies and New Yorker Electronics have announced a new franchise distribution agreement for the global distribution of connectors, wire harnessing and cable assemblies. Pinrex manufactures wire-to-wire, wire-to-board and board-to-board connectors including pin headers, female headers, FFC cables, flat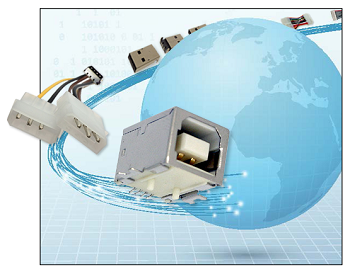 Source: New Yorker Electronicscables, wire harnessing, IO cables and SATA connectors.
Pinrex is a common choice in the computer, consumer, communication, industry, car electronics, home appliance, machinery, LED and UAV markets. New Yorker Electronics, a certified global distributor of electronic components, addresses these markets as well as hi-rel markets.
Pinrex began manufacturing mother boards in 1989, and later began developing NB connectors, DSC components, LCD TV and handheld device components and most recently 0.3mm FPC Connector (Hirose compatible), SATA Express and specially designed pin headers and female headers. As a franchise distributor for Pinrex, New Yorker Electronics will supply its full line of pin headers, female headers, USB connectors, HDMI connectors, crimping power connectors, modular plug IDC connectors, dip plug connectors, ejector header IDCs, custom-made wire harnesses, fan wire, flat cable, USB cable, D-sub cable, earphone cable and more.