Sumida, a designer and manufacturer of coil-related components and modules, has announced the signing of New Yorker Electronics as a franchise distribution partner throughout North and South America. Already with over 80 years in Europe and 60 years history in Asia, Sumida AG is renowned for its power inductors and transformers, ignitor modules, mobile communications equipment, lighting equipment and RFID.
Sumida also manufactures automotive modules including xenon ignitor modules, choke modules for inverters, component carriers and power conversion components and modules. In addition, Sumida offers sensors and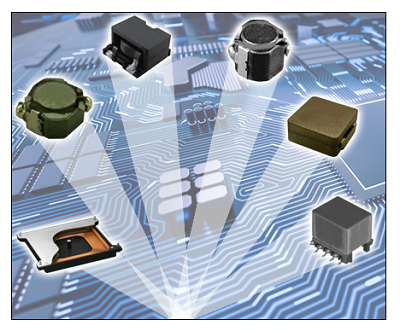 Source: New Yorker Electronicsactuators such as rotor position sensors, ABS coils and solenoid coils. These products, as well as Sumida's electronic manufacturing services (EMS) are all now available through New Yorker Electronics.
With extensive engineering development centers in Japan, China, Europe and North and South America, New Yorker Electronics and Sumida are well suited to support their customer requirements. Sumida's products are used in a wide range of applications from consumer electronic devices to home appliances, automotive electronics, green energy solutions, industrial electronics and medical healthcare devices and equipment.
New Yorker Electronic also brings to the table a vast global distribution network already in place for addressing a worldwide customer base with solutions now available from Sumida. This means that as a franchise distributor of Sumida, all products from automotive keyless antennas to green energy solutions, will be available for supply by New Yorker Electronics.