Researchers from the Imperial College London created drones that can help place sensors in forests without human interaction.
Sensors for forest monitoring are being used to track changes in temperature, humidity, light and animal or insect movements. This technology helps researchers detect and monitor threats, like forest fires, and gather data on how the forests are changing. But placing sensors in forests is difficult in dense forests.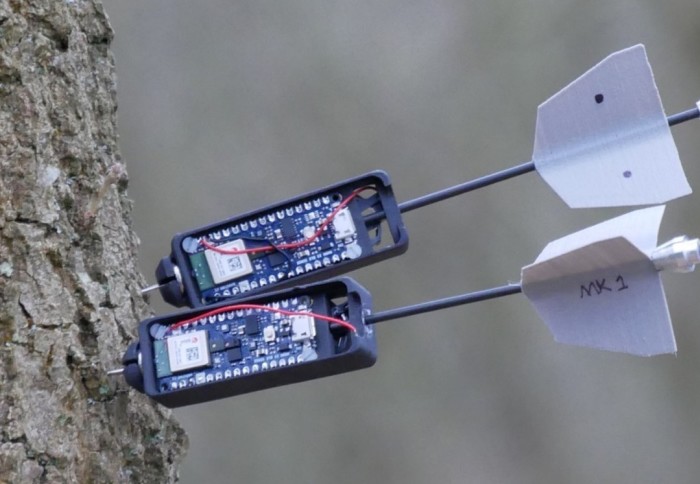 Source: Imperial College London
The team's new drones can shoot sensors containing data onto trees several meters away in cluttered environments. They can also place sensors through contact or by perching on tree branches. Researchers hope that these drones will be used to create networks of sensors to boost data on forest ecosystems and track hard-to-navigate biomes.
The drones are equipped with cameras to identify suitable targets and smart material that changes shape when heated to launch darts. They can perch on branches to convert data and act as mobile sensors.
Researchers tested drones at the Swiss Federal Laboratories for Materials Science and Tech (EMPA) and on trees in the Imperial's Silwood Park Campus.
Currently, the drones are controlled by humans with control units. Researchers watch through a camera lens to select the target trees and shoot darts.
The team said their next step is to make the drones autonomous so the team can test how they operate in dense environments without human guidance.
A paper on the new drones was published in IEEE Robotics and Automation Letters.