Researchers from UBC Okanagan, Flinders University and the Nova Blue Environment teamed up to create a computer model that can predict the future health of coral reefs and find out why some reefs are more resilient than others. The project will help conservationists find ways to prevent future coral losses.
Ecosystems with more diversity are more resilient and function better than less diverse ecosystems. This hypothesis is rarely tested with corals.
Recreating conditions found in real reefs is challenging. It requires knowing the size, timeframe of coral life and number of different samples or replicates, which is an unmanageable amount of data. This is where computer modeling comes in.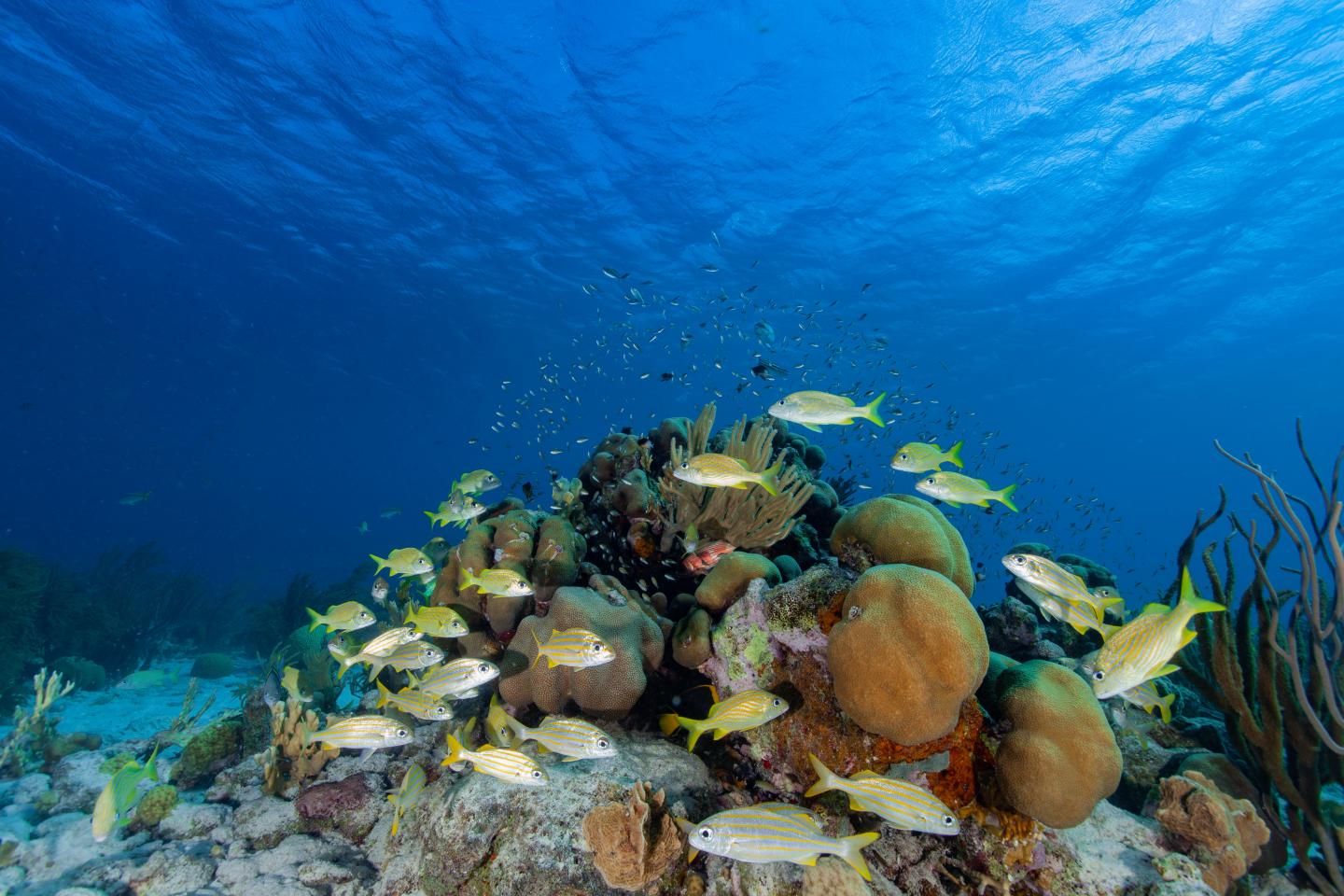 A UBCO researcher is using years of compiled data to determine how virtual reef communities will respond to threats including cyclones and coral bleaching. Source: Jean-Philippe Maréchal
The team used an agent-based model to create a virtual scene where research teams can manipulate the species and types of disturbances. The model used data collected by researchers over a decade. It allowed the team to study the influence of these factors on the coral reef's resilience.
In the simulation, the coral colonies and algae grow, reproduce and die together. The models allow scientists to manipulate the initial diversity of corals to see how virtual reef communities respond to threats. These traits are the building blocks of a functioning ecosystem structure.
When running multiple simulations, the team identified combinations of diversity in coral reefs that make reefs resilient. This will help ecologists and conservationists design reef management and restoration strategies with predictions.
A paper on this research was published in eLife.