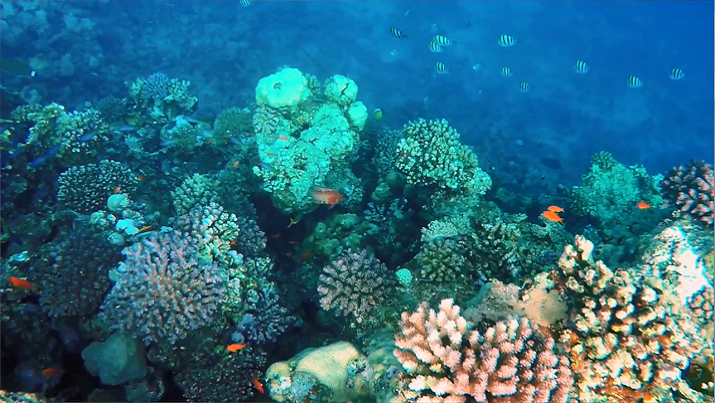 Although coral reefs worldwide are in decline, the waters surrounding the island of Bonaire contain a diver's paradise of some of the most well-preserved reefs in the Caribbean basin. These mesophotic reefs go deep, and are considered a potential lifeline for shallow reefs stressed by warming (bleaching), ocean acidification, overfishing and other deteriorations.

A new study authored by University of Delaware Professor Art Trembanis and colleagues collected mapping data from the reefs that could help local conservation efforts and aid in hazard risk management throughout the Caribbean.

The reefs have been largely unexplored because they generally are located beyond the capabilities of divers, and are too expansive to be studied using submersibles. The research team used autonomous underwater vehicles (AUV) – robots equipped with remote sensing, acoustic sonar systems and cameras – to explore the reefs at depths of 30 to over 150 meters (100 to over 500 feet). They successfully mapped nearly two square kilometers of seafloor around the downward side of the island, creating an index of specific bottom types.

"So you might be able to see, hey, the slope is low but there is a big bump there, giving you the physical properties of the area. Then the backscatter from the sonar might tell you something about the nature of the seabed, like whether it is sandy or comprised of hard coral," said Trembanis. The researchers are also able to classify ecologically important reefs that might be worthy of further investigation.

More than half of the reef structures studied were found outside the marine protected area (MPA), which raises important questions on whether an extension of the MPA should be considered.

Trembanis noted that neighboring throughout the Dutch West Indies/Caribbean share a common approach to marine management.
"This opens the door to future projects to create baseline maps of where deep reefs are located and in what condition," he said.

The project was part of a major National Oceanic and Atmospheric Administration (NOAA) Ocean Exploration campaign in which more than 20 scientists and engineers from across two continents and half a dozen countries participated.