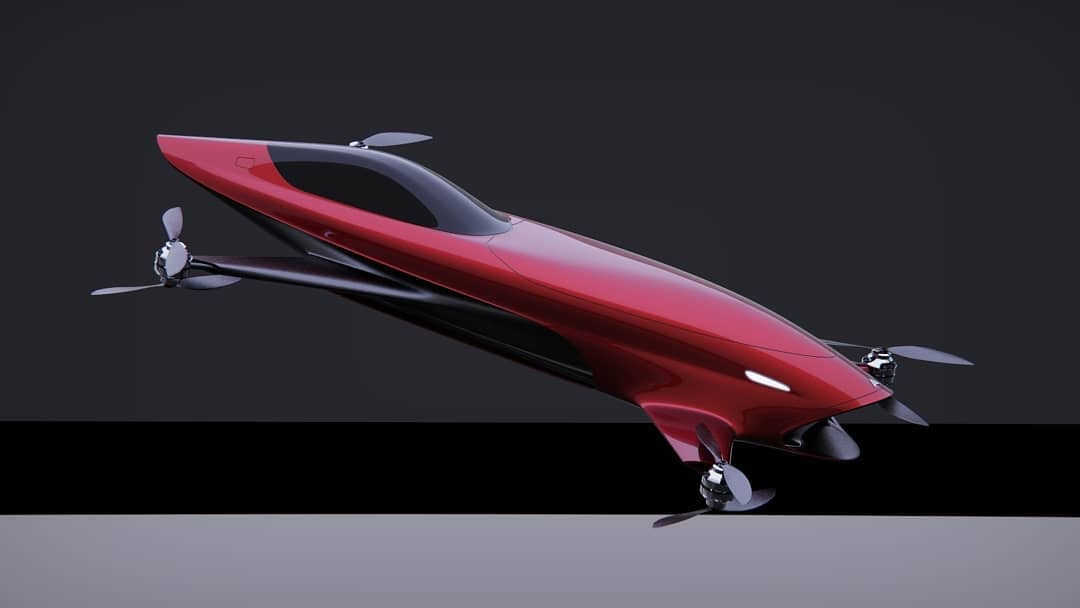 Alauda's Mark IV Speeder. Source: AlaudaAlthough flying cars are still years away from widespread prevalence, the first flying car races are headed for take-off, potentially as early as this year. The Australian flying car company Alauda plans to develop the Airspeeder racing series, which will feature pilots racing aerial courses and obstacles in Alauda Aeronautic's proprietary Mark IV Speeder.
The Airspeeder races will feature teams of pilots and pit crews, racing high-performance, customized vehicles. The Speeders are entirely electric and feature four sets of coaxial rotors mounted to 24 kW motors on each corner of the vehicle. Speeders have a maximum speed of 125 mph, weigh about 550 lb and accommodates a pilot up to 220 lb who is in sole control of the vehicle. The 500 kW battery packs support up to 15 minutes of flight before pilots need to conduct a pit stop for a battery change. According to Alauda, the Speeder has a higher power-to-weight ratio than an F1 car or fighter jet.
Alauda believes that by garnering popularity for racing, it can stimulate development and investment in electric flying cars, as Formula E has done for electric vehicles. The Speeders are ready for final manned flight testing, but it has been delayed by the ongoing coronavirus pandemic. Alauda expects testing to occur in South Australia, once pandemic regulatory restrictions are lifted.